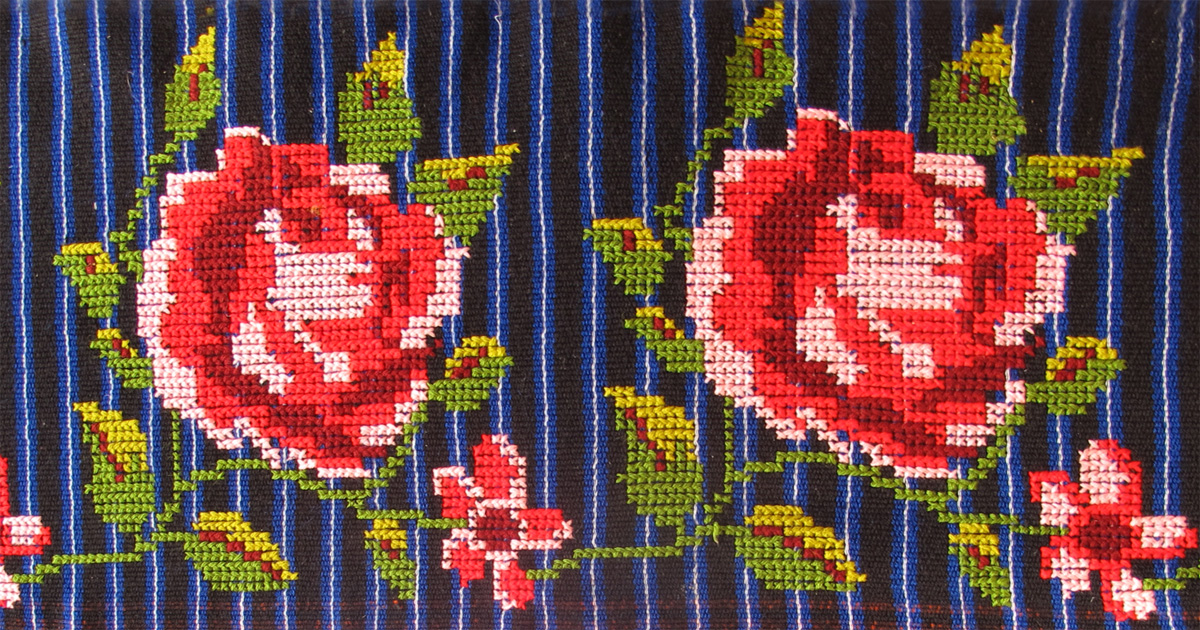 Well, today I want to tell about my life. I am the second oldest of nine siblings. We are five women and four men. We were a family with my dad and my mom. I always remember how we used to play when we were little; I used to run around without worrying about anything. I would always walk to school along with my brothers; those were very happy times. The moments I shared with my brothers and my parents were beautiful.
I was very shy when I had to go to high school. I was not an extrovert, my mom had to take me to school the first few days, and then I would go by myself. I studied social work as a technical vocation, which helped me a lot to relate to other people. Of course, I always liked to relate and I felt a connection with other people. I had that willingness to help others, and as time went by I was doing community service and doing practicums. I enjoyed it very much, and it filled me with great satisfaction after I finished school.
About two months after I finished high school, I started to work, but I worked in a beauty shop because, for me, it was not easy to get a job in my field. Maybe I did not have someone who could advise me or help me. Anyway, I did my job, which involved selling beauty products, and later on, I worked as a secretary. I was in an office doing partly billing; I answered the phone and gave quotes over the phone too. After that, I was in charge of two chain stores.
"I took care of everything. I lasted twelve years in this job, and it was a very nice experience for me because I loved what I was doing. I had very good communication with every one and every client who came to the store and my boss was an excellent person who always valued my work and encouraged me as an employee."
I was there for twelve years. Had it not been for my husband when I met him, he suggested I be his girlfriend; but I did not believe him because I was in Monterrey and he was going to go to California.
So I said to myself I would give it a try for like two weeks, and it was wonderful; but, when the time came for him to leave, it pained me a lot. I felt I had lost something very important, and when he left, I cried a lot and hoped he would call me that same day. He didn't call me until the next day. From that time on our relationship was by phone only. After eight months, my husband (who at that time was actually my boyfriend) came back. We got married. We've been married fourteen years. We have three children, one beautiful 13-year-old princess, and 9-year-old twins, which I thank God for giving me the experience of having. And, I am even more grateful because with that great blessing, he has given me a very special gift, my little angel with Down syndrome.
Back then, perhaps, I didn't understand many things. I always questioned why my son was the way he was, but I never despised him. I always saw him with love and I was always with him through very difficult moments regarding his health when he was a baby. Thank God, I have had to overcome many challenges with him, and he has taught me so many beautiful things.
He is my inspiration to do many things, I am always very involved in community groups and I always take that time while my kids are in school. I use my time to share with the community as a wellness promoter, I help other people by listening and guiding, as well as referring to various resources in the community. One of these is Líderes Campesinas whose mission is to help the community assert their rights. This makes me feel good because I assist people and help them be aware of their rights. I am very grateful to God for all the blessings I have received throughout my life and for every moment lived. I've liked growing spiritually, and in this way, I can instill my spiritual values in my son, which helps me to try to be a better person. Thank you for letting me share this moment with you.
Believe me, I was thinking about what I would share, and well there is much more to tell, but I told you the most important things that have happened in my life. Thank you very much for listening.
Storyteller María C is Mexican. She is the happy mother of three beautiful children with the blessing of having a special child. However, she also has a wonderful husband.