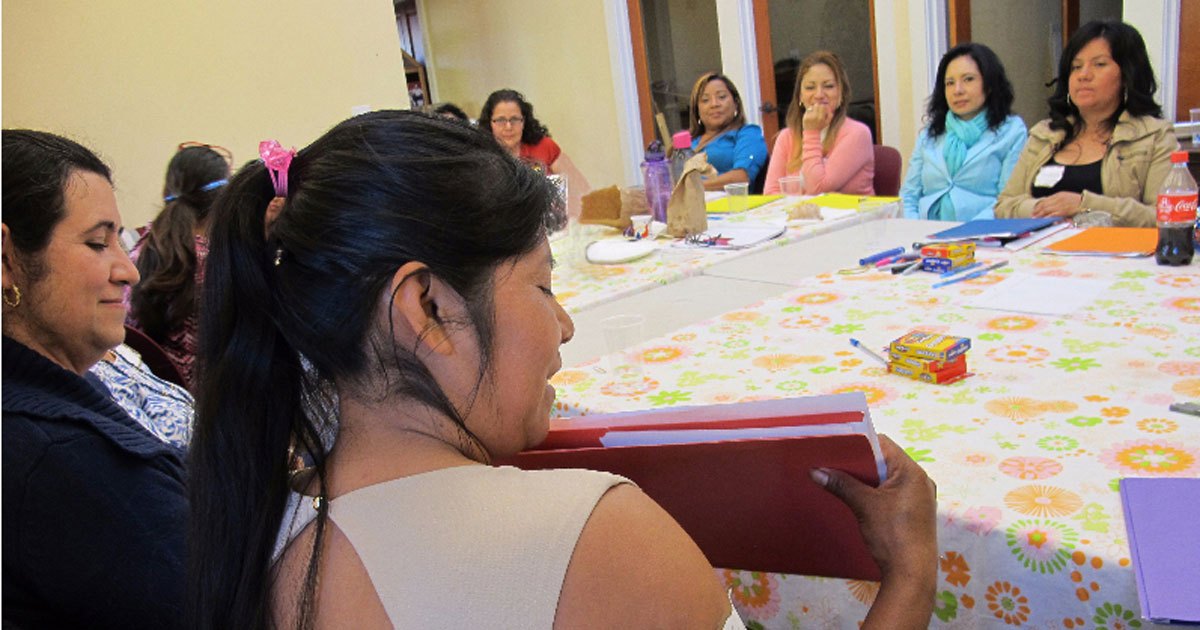 MiHistoria.net is a collaborative storytelling project that bears witness to the Latina experience, strengthens inter-generational ties, builds bridges of understanding between urban and rural women, and empowers Latinas to become the authors of our own stories.
Mi historia means my history; it also means my story. Marginalized and silenced by economic insecurity, racism, gender norms, trauma, language and legal status, we Latinas have faced challenges with strength, resilience, beauty, dignity, ingenuity, creativity—and stories. Our stories foster community, build support for social justice struggles, and are a part of history.
The idea for MiHistoria was born in 2010 with the Chicana/Latina Foundation's The Power of Storytelling workshop. Along the magnificent northern California coast with its windy beaches and rugged pines, we convened a small circle of artists, activists, students and scholars to listen and to speak. Every story written and spoken evoked healing, inspiration and action. Each one mattered. We sensed the vast potential of untold stories and the transformative power of sharing them. The story circle became MiHistoria.net and has been growing ever since.
Your story matters. Will you share it with us?
Contact us for more information about MiHistoria's story circles and facilitated workshops.
To share your story online, visit Tell Your Story and follow our easy instructions.