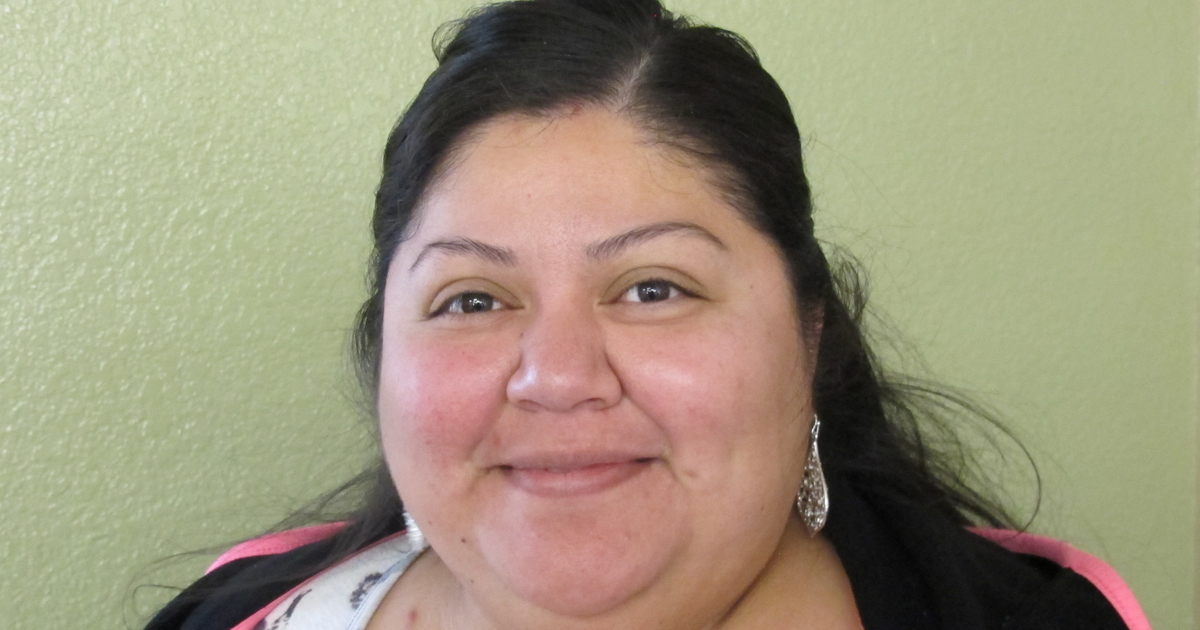 Hello, my name is Sorángel Tinajero. I was born in Salinas, California, and I am 30 years old (1-29-85). I live in Greenfield, Ca. My mother was born in Texas, but raised in Guanajuato, and my father in Acámbaro, Guanajuato. My roots are very Mexican.
About my parents, I want to tell you that my mother was lucky enough to be born in Edinburg, Texas. Thanks to my ama (my grandmother), who crossed from Mexico with my apa (my grandfather) in order to have a better life for their children. My father became a resident; thanks to my mother's support, he and my paternal grandparents could get legal documentation.
In 2005, I met a man who changed my life. His name is José Antonio Tinajero. He was born in Mexico City, but raised in Jerécuaro, Guanajuato. He is now an undocumented immigrant in this country. Let me tell you, we dated from 2005 to 2009. In 2009, we had a civil wedding and I officially became his wife, Mrs. Tinajero. He (José Antonio) entered the United States in 2003 and, since then, he has not returned home. When he came to this country, he walked all the way through the hills (through the mountains); he walked for four days with only two gallons of water and a loaf of Bimbo bread. During those days, he witnessed many sad things. For example, when they separated women from their partners, but even more painful when they separated children from them, they no longer knew about them. There were older people, who could no longer walk and did not bring water. When my husband, José Antonio, tells me his story, his eyes fill with tears. He does not wish that experience for anyone. The reason he came to this country was to support his family, to feed them. Especially, to help his mom with medical expenses in order to save her. Even now that we are married, he continues to support his family.
After six years of marriage, I will be able to support my husband granting him legal documentation here in the United States. The main reason is so that he can have more rights in this country where he has worked year after year.
"I consider him a hardworking man. He does everything he can to get ahead. He is responsible with his work and with what he has in the United States."
"He has learned to do every type of work. He was a tractor driver, a packer, a manager, an assistant foreman and a supervisor. Every day, he goes to work at 4:45 in the morning, and returns at 5:00 pm, from Monday to Saturday, and sometimes on Sundays."
I try to support him in whatever ways I can, economically, emotionally. I give him a lot of love and encouragement. I share with him what I learn in trainings so that he can know about his rights, and he can support and teach more of his colleagues at work. It is wonderful how we have combined our families.
He is a wonderful, spectacular, unique and loving husband. My family adores him and appreciates the great effort he makes. We, as well as his close relatives, are all very proud of him for being a fighter and undocumented.
I thank you, for your attention and for taking time to read this much of my story.
"Never feel less of a person for not being a legal immigrant. What is grand is to be able to earn our bread by the sweat of our brow. Remember yes, you can."
Storyteller Sorángel Cardona Tinajero was born in Salinas, California, but has solid Mexican roots (from Guanajuato). Her mother always instilled in her where her roots came from, and a love for her culture. She is married to a wonderful man, who is Mexican.