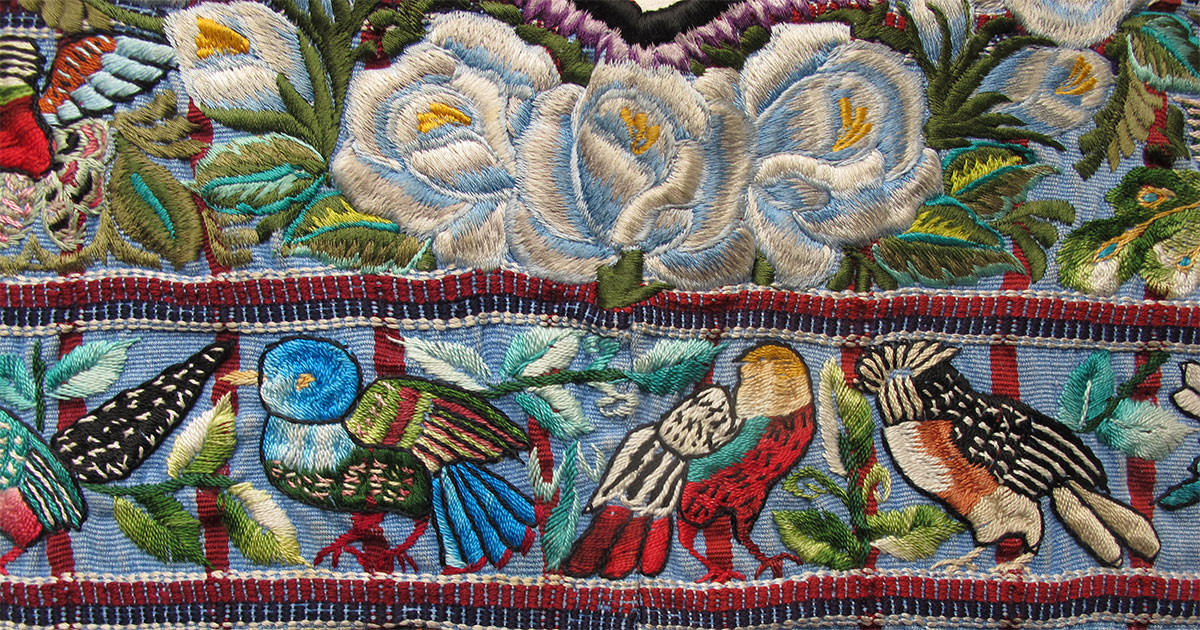 My name is Marla Tomasa Vargas. I was born on December 16th, 1972 in the city of Zamora, Michoacán, Mexico.
I got married at 17. My eldest son, Macario Jr. was born when I was 18. Two years and eleven months later I had another son, Eduardo, and two years and eight months after that, my third child, a girl. My girl was seven years old when I had to leave my children to come to the United States. I longed for her when I had to leave.
I had to leave because I had a lot of debt in Mexico. The father of my children had had an operation and I had just bought a pickup truck. With all that debt I could not get ahead in my country. I had my own business. I sold bedspreads, sheets, dress sandals, silver jewelry, and other items such as watches. In reality what I wanted to do was leave my husband because my life was hell. Since the fourth month of my marriage, my husband was cheating on me. I sought the support of my parents but my father told me to put up with it. That he would not take me back. That this was a common problem and that there were no faithful men. I thought this was normal and that I needed to accept this and learn to live like this. My husband continued to deceive me. I did not want to continue to live like this. I tried to divorce him twice but he never signed the divorce decree. I decided to try and cross the border, so I told him that I couldn't keep up with all the debts we had. He told me, "If that's what you want, go."
When he told me those words, I didn't think twice and right away looked for a "coyote". I was determined to die trying and not stay with the father of my children since I had already tried to take my life twice. Thank God I was not successful. Which is why I thought the the only solution was to get away from Macario, the father of my children.
A week later I left Zamora bound for the United States. It was very painful to leave my three treasures, but I did so with the promise to return in a year. When I got on that bus, my little daughter Paola's voice echoed in my ears. "Don't leave me mommy! Take me in your suitcase! Mommy, please don't leave me!" I just shut my eyes and let the tears fall.
When we got to the border we were told that we would leave at four in the afternoon on the following day. Some vans came and moved us to the hills. About six in the afternoon we started to walk.
"I only carried a gallon of water, three saline solutions and no food, as we had to walk for three days and nights.  We started the walk in the Sonoran desert. The road was difficult, sad, and very dangerous. Along the way we found human remains, trashed clothing, and venomous animals, but we had the desire to cross and reach the American territory."
My strength was waning after the second night of walking. My legs didn't respond and with all that, one of the guides began to disrespect me and want me to sleep with him. I was afraid and angry. I remember telling him that I would prefer to die before doing so. He started to mistreat me and to prohibit my companions from helping me. There was a young man who fought with him. He helped me by letting me lean on him whenever I would lose my strength.
It was mid November. I remember that it was incredibly cold, and also that it rained and we were wet. We were three hours away from our destination when Immigration encircled us. They took us away by helicopter to a place where there were vans and offices. I thanked God because I couldn't do it anymore. I had no water, no saline solution, nothing. At that office they took our fingerprints, names and everything was archived. They released us in Nogales at two in the morning. We walked to the bus station, caught a bus, and arrived in Altar, Sonora at six in the morning. From there I went to a Red Cross station because I wasn't feeling well. The doctor told me that I was dehydrated and that my heartbeat was weak. That if I were to cross again I should think twice because I would run the risk. He advised me to let a week pass before trying again and injected me with saline solution. I was at the Red Cross for four hours.
I returned to the pension where my companions were lodged and the next day we were told we would try to cross the border again the following day.
Storyteller Marla Tomasa Vargas lives in California. She is currently asking for asylum in the United State