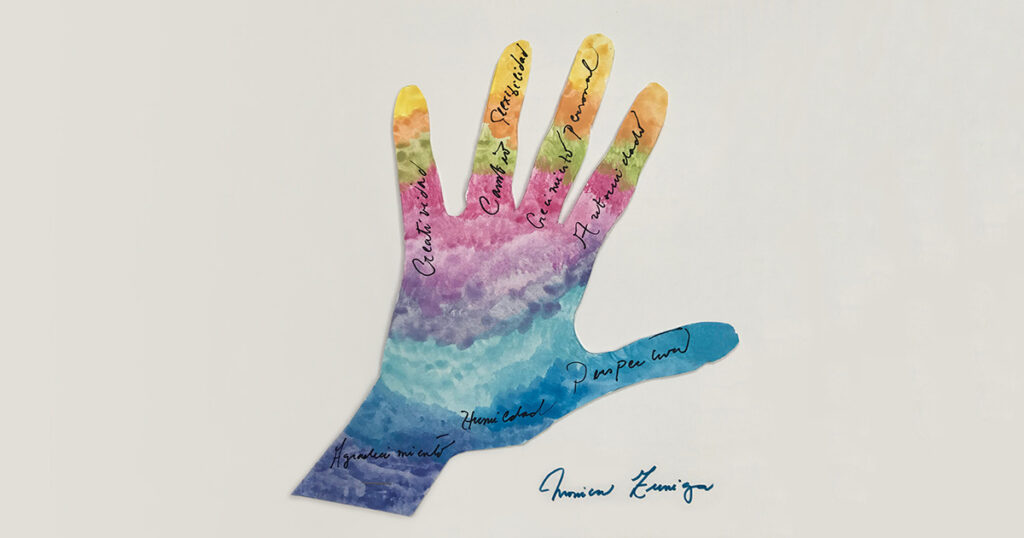 It has been my reflection to reinvent myself. If we can no longer be outside then an invitation to self-growth, personal development, resistance.
To leave behind, set aside prejudices and creatively find ways to deliver services differently, but with the same quality.
"Story of this loss and pain and how I need to strengthen myself and find ways of self-care in order to continue caring for others."
Finally, a story of learning where I discovered that the old normal is not necessarily what I want to go back to but to be able to combine what I have lived and learned, for a better present and future, more quality and balance between the personal and work.
Flexibility to be able to maintain this aspect. Experiencing the options and enjoying this continuous learning process.
Creativity – Change – Flexibility – Personal Growth – Self-unity
Gratitude – Humility – Perspective
Storyteller Monica Zuñiga Tajiviv is a mental health specialist and supervisor at Cultura y Bienestar/Tiburcio Vasquez Health Center.
Related Posts