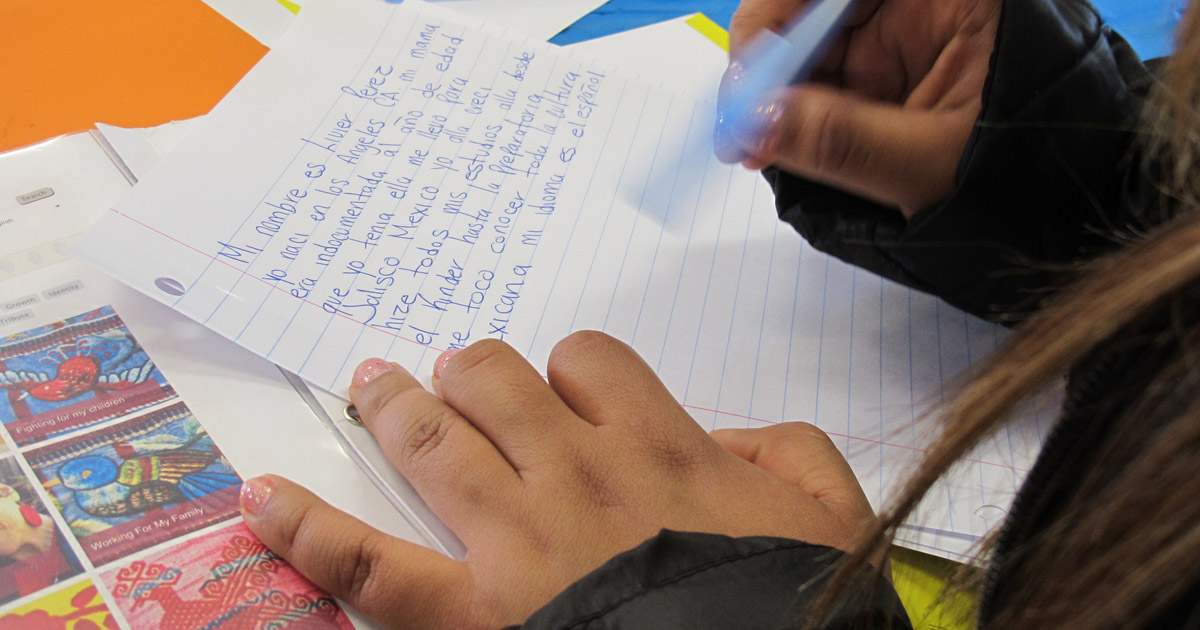 My name is Livier Pérez. I was born in Los Angeles, CA. My mom was an undocumented immigrant. When I was one year old, she took me to Jalisco, Mexico. I grew up there. I did all my studies from kindergarten all the way through high school. I got to know all about Mexican culture. I speak Spanish; unfortunately, in Mexico there are not many opportunities. There is a lot of poverty, everything is very expensive.
"When my mom took me to Mexico, she took me to live with my grandmother because she did not have a house of her own; I grew up there with my grandma, my mom and my only brother, who was born in Mexico."
I came to the United States out of necessity, and even more so because my mother was sick with breast cancer. She lived with the illness for five years; unfortunately, she died in 2014. The first time I came to the United States was in 2011. I came all by myself from Jalisco, Mexico to Salinas, Ca.
I came full of fear. Although I came on the plane and my passport was in order, I was afraid because I had never been to the United States. A country I didn't know. I got to Salinas, CA and stayed with my aunt, my mother's first cousin. She got me a job in the blackberry fields in Watsonville, but I didn't last long living with her because she had a lot of issues. She drank a lot, and she did drugs. Later on, I left there and started renting a room on my own. There, I met the father of my son. Sadly, I was not very happy with him. He was mean to me. I was with him for three years, but the truth is I was very unhappy with him. It's not a good thing to feel unhappy.
It wasn't long before I decided I didn't want to be with him, and we broke up. I took my boy, and soon I met someone else. He is not the father of my child, but I'm very happy with him. I hope we continue to be.
Now we both work packaging lettuce salads, the place is very cold, but I like my job. I have been here in the US for almost five years, and I really like this country because there are more opportunities here than in Mexico. That is why I will continue my life here in California, along with my son and my husband.
Storyteller Livier Pérez is a member of Líderes Campesinas. She wrote her story in January, 2016.