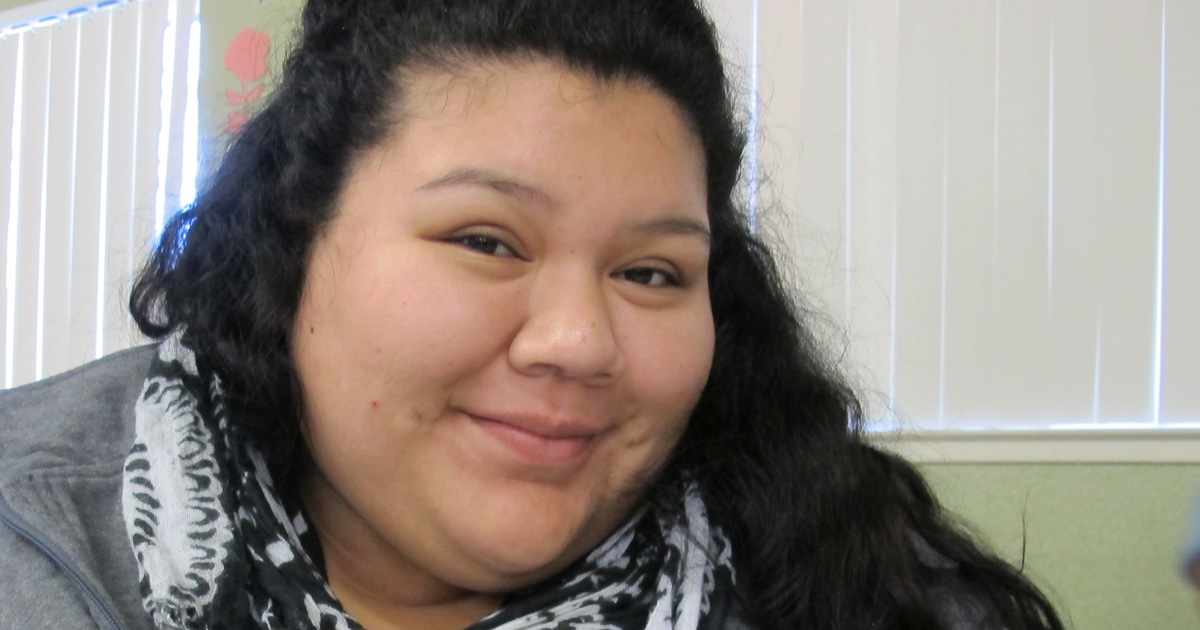 April 19, 1931 Pura Morales was born which is my grandmother from my mothers' side. For short we would call her "Ama Puresa" or just "Ama". She was originally from Guanajuato. In 1961 my Ama had her sixth child who is my mother. Maria was born November 6, 1961. My mom was born in a small town in Texas – Edinburg.
Maria had her first child in late 1980's. Jose Antonio Cardona is my oldest brother, born November 19, 1980. As mom raised my brother she was a hard-working woman married to my father Jose.
Jose has always been violent, always abuse Maria. Maria was too young to know about programs or her rights, so Maria lived with domestic violence for over twenty-eight years. Maria would try her best to be strong for her children, now that she had five kids.
1996 Maria didn't know she was pregnant so she ended up finding out when they took her to the doctor. The doctor had told Maria to abort 'cause the fact that she was at an age to them that there could be a risk. Maria didn't listen, so by April 20, 1996, Maria had me, Jannet Cardona.
"Up to date, my mother tells me stories of how lucky we are, so lucky to be born in the U.S.A."
Back then it wouldn't be hard to cross over the border. It would be just a difference of one step. Now you have to go through many paperwork, have a clean record. My grandmother would tell her so much so now we know our grandmother had to cross over for my mother to be born. So as Maria had Jose, her son, since day one, Jose her husband had always been violent. Maria worked over twenty years working in the fields, 'cause Maria had only gone for a year and a half to school in Mexico.
In Mexico she was raised, but started working at the age 16. Maria would also work at the school in the cafeteria, crossing children from cross walks. Also, Maria had worked in the city hall, helped clean picking up trash, etc. To the point where Maria suffered domestic violence. She would end up in the hospital her front teeth aren't hers. Jose once left her face really bad to the point neighbor called 911. Police would arrest Jose, but Jose would call to harass Maria. She would be so scared, so she would have to take him out.
I believe she did that about four or five times. 32 years later, Maria went so many courts to try and get divorce. Jose wouldn't sign anything. Judge got so tired of so many courts and give my mom the divorce by law. Maria would always take her fourth child Rosemary G. Cardona. Maria and Rosemary, also known as Rosie, went through so many problems with Jose in courts that the only thing that would help relieve stress and emotions was stopping by the ocean and breath . Wondering what's going through Jose's mind, all Maria wanted was divorce. Jose would argue for Jannet 'cause she was the minor. Jannet was investigation.
Jannet didn't suffer violence, but her brothers would tell her how they did. They were at a point they would get hit by Jose. All Jannet would hear would be bad words from her father or hear how Jose would harass Maria and family. 2011 Maria was divorced from Jose. She felt relieved.
She said she actually felt freedom, stress, relief. From 2011 – 2013 Maria had a really broken heart. We had lost my lovely sister Rosemary G. Cardona. In Mexico, Yuriria, Guanajuato. Maria didn't know how she would do it to bring Rosie back. Good thing an uncle lent her a loan to bring back Rosie.
So Rosie had her services in Mexico and also in Greenfield. God helped and blessed us to have her in life for 23 years and paid off her service here with donations.
Thanks to my brother-in-law for helping make donation boxes with a picture. Forever in our hearts sister Rosemary G. Cardona. 7-14-90, and well, I'm ending it 12-19-13. Here, because there's so much more to say, but, for now, just this. Thank you for your time in reading this.
Storyteller Jannet Cardona was born in Salinas, Ca. on April 20, 1996. Her grandmother was Mexican. Back then, in her grandmother's time, it was much easier to cross the border, or cross over to the U.S.A. to give birth to her mother. Her mother has taught her how much things have changed, and has shown her the difference between life in Mexico and in the U.S.A.