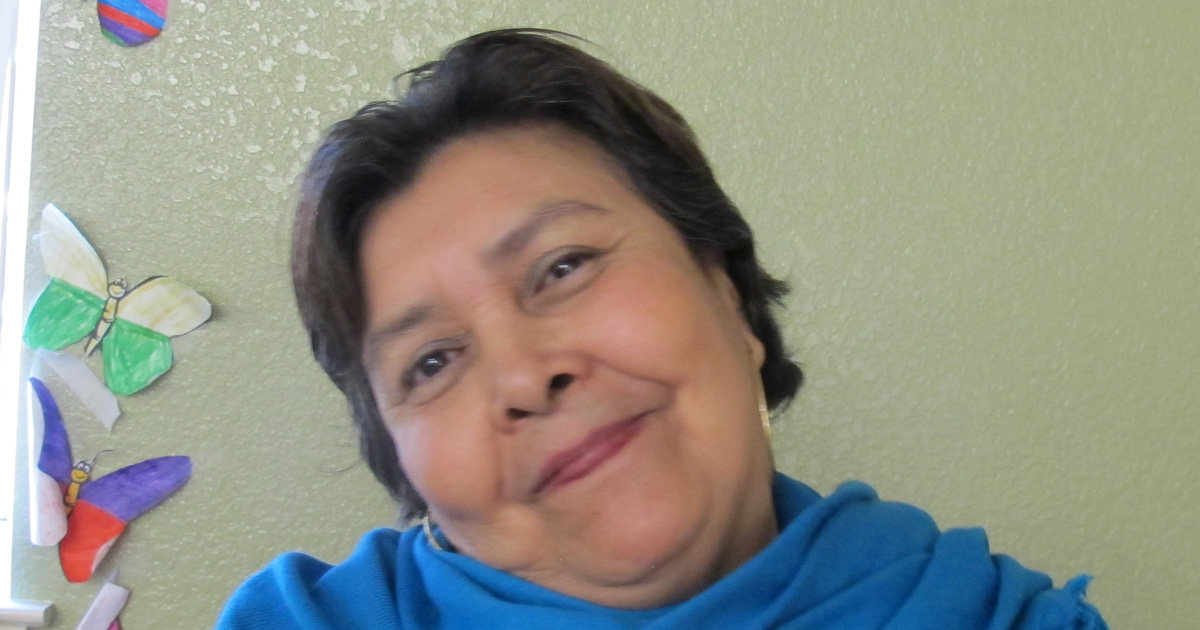 My story was a very sad one. I lived a very unhappy life, but thanks to God and to my parents, I was able to get ahead with my children. I worked in Mexico from a very young age, at 13. I worked in order to help my parents and siblings. We were 12 children. My father worked in the fields and my mother was a housewife. We were very poor, we still are; but now we are adults. When I was 23, a friend of mine told me to come to this country.
"I thank God for being able to work in the fields, in packaging, that way I was able to support my children."
Now, my children are all grown up. I have two men, one woman, seven grandchildren, four girls and three boys, whom I adore. My oldest daughter is 38 years old. She lives in Mexico. I have another of 34, who lives in North Carolina. My daughter lives in Merced County. She is 29 years old, and she has three girls, and one boy.
When I first got to this country, my first job was in the olive fields, everything related to the fields and packaging. I left my little ones in Mexico when I came. I used to cry a lot for leaving my children, my parents, and brothers. Later on, I saved some money, and my dad brought me my children. I was a single mother, and I thank God I was able to support my kids. My kids only studied high school; but they turned out to be good people. Now I live alone, I do not work; I am just a volunteer for Líderes Campesinas.
Storyteller Guerrero is a friendly person from the state of Guerrero, Mexico. She dedicates her time to Líderes Campesinas.