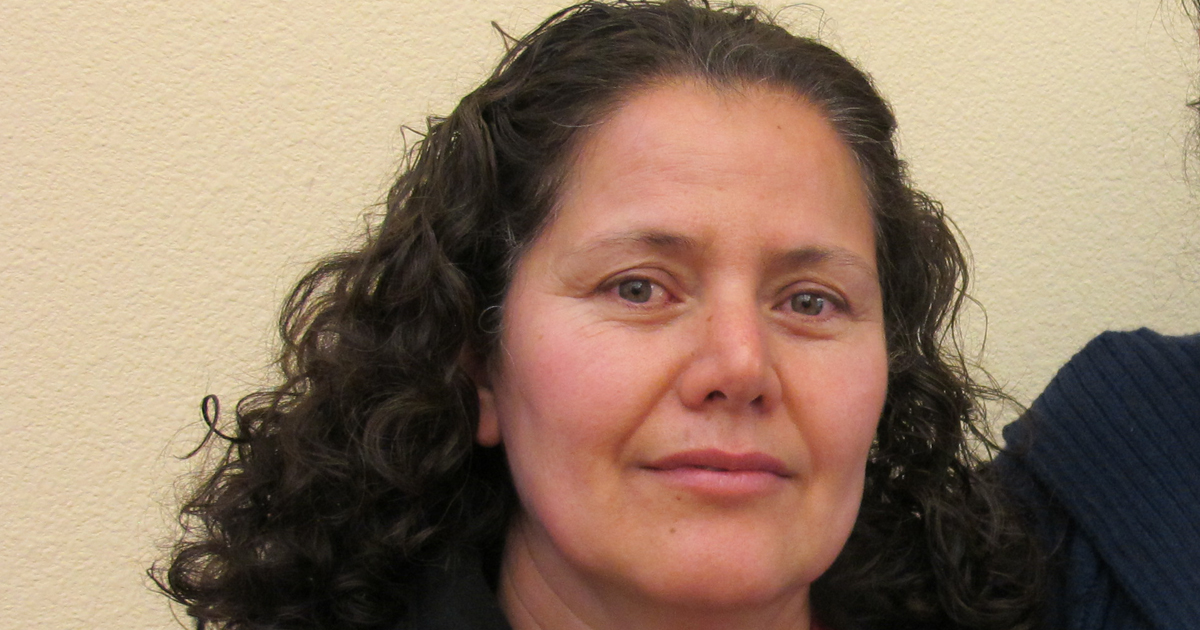 I am Chelincito, my dad was Margarito, and he was born in the "El Pueblito" ranch in the municipality of Teocaltiche, Jalisco, Mexico. My mother, Emilia, was born in Ahuetita (Ahuetita de enmedio – La Capilla), on the border between Jalisco and Zacatecas. They got married and lived in "El Pueblito", where we were born, and raised thirteen children, of whom I am the seventh child.
I spent my childhood in "El Pueblito" ranch, a community of about 40 families; it was a very close community. I remember whenever there was a wedding, everyone in the community helped out with the preparations of all the food, and all people – or nearly all –  were invited. There I learned what a united community is.
The main things we did for fun or entertainment was visiting other families during the afternoon. The moms would talk or sew, they did crafts such as embroidery, cross stitch and knitting, while we, the children, played rondas (ring around the roses), encantados (tag), Mexico y España, pegates, a la víbora de la mar, escondidas (hide-and-seek), al lucerito, we learned sayings, etc. This was beautiful and fun, and even more so when adults and youth would join in the play.
Another thing we did for fun was to go to the river to bathe, and when the river came down with more water it was a challenge to cross.
As a distraction, we also got up early at six o'clock in the morning; we had to go wash the maize, called nixtamal, and take it to the mill. That was our job, but it was fun because you got to hear conversations, or we would play while waiting our turn – the challenge was to be the first early bird so you wouldn't be perceived as lazy.
"I was really happy in this community, though we were not rich, I felt as if we were, because we never lacked sustenance, and although we did not have a pool, I could swim as often as I wished."
Despite there being no electric lighting, we always had an oil lamp, a device called a quinqué that worked with oil. We had no washing machine, but we had a washing place, which were flat stones at the river bank, where we would help our mom wash our clothes.
Education was very limited; there was only one teacher who taught classes to the children of the community, but only up to the fifth grade. Our parents would pay him to teach and discipline us, and sometimes it was stressful to be in the school because if we did not learn the lessons he would punish us with a plastic whip – and he didn't show any mercy. I learned to read and write thanks to him. He came to the community voluntarily, and was also my dad's teacher.
I liked school, but sometimes I felt frightened because I was already 8 years old when I started. Most people only learned to read and write and do some math, so nobody would make a fool of them; I had to learn to do the math very well. However, only the brightest would reach the fifth grade.
During that time, I thought about the chores women had at home, all their efforts to learn to embroider in their free time in order to sell tablecloths and napkins, and earn some money. They complained about their backs and how tired their eyes were and how poor their eyesight was becoming – and I thought I didn't want that for myself. The whole family worked in the fields, and so I said I wanted to study.
Well, with the help of my older sisters and an uncle, who advised my father to send us to town to study, and also thanks to the determination of my dad and my mom to let us go live with an aunt, we were able to enroll in second grade (because we had no proof of completing third grade at the ranch). However, we finished elementary and high school. That time was full of difficult moments of rejection by our teachers and classmates, because we were from a ranch, my sister Alicia and I; but we survived all that. Later on, we went to another town called Yahualica de Gonzalez Gallo, where we studied a technical career in a CBTA (Technical Agriculture-Livestock High School Center), and I decided to protect myself by keeping secret my place of origin until I went to the University, where I graduated as an MVZ (Veterinary/Zoological Doctor). This was also where I finally learned how important – and how much God loved me. And all the rejection I had experienced did not matter anymore, I knew then there was a real God, who loves me, regardless of where I was born.
When I would come home on vacations I also suffered rejection from my community, almost no one spoke to us, except for a few families. When electric lighting reached the community, and there was clean drinking water and TV, all the families began to grow apart and isolated. The unity was over.
However, one thing remains clear to me; that God loves me and also loves them. My desire is that they have access to more knowledge and I hope they unite as I saw during my childhood.
"Precioso Chelincito" is the nickname my loving dad gave me, and he also gave a special nickname to all my brothers and sisters."
One is named Buque (Ship), Corconchito, mi palomita (my dove), Irma Elena, Licha, lobo gris (grey wolf), David, abejita real de Colima (royal honeybee from Colima), Juan Manuel y Ernesto and that's my story.
My motto is that if God loves and accepts me as I am, it is no longer necessary for me to keep my birthplace a secret. I am a proud native of "El Pueblito" in the municipality of Teocaltiche, Jalisco.
Now I have my husband and my three beautiful children. Jonathan, Ammi and my little Victoria, and without thinking I imitated my dad and gave them nicknames: principe azul (Blue Prince as in a knight in shining armor), Almendrita (little almond or little kernel) and princesa Vic (princess Vic) , or potranca (filly or young mare) – which is her favorite nickname.
Storyteller Chelincito was born in the state of Jalisco, Mexico. She is the seventh daughter of a family of 13. She is at the center; with 6 older and 6 younger siblings. Now she works for a few hours as a promoter and as a housewife most of the day.