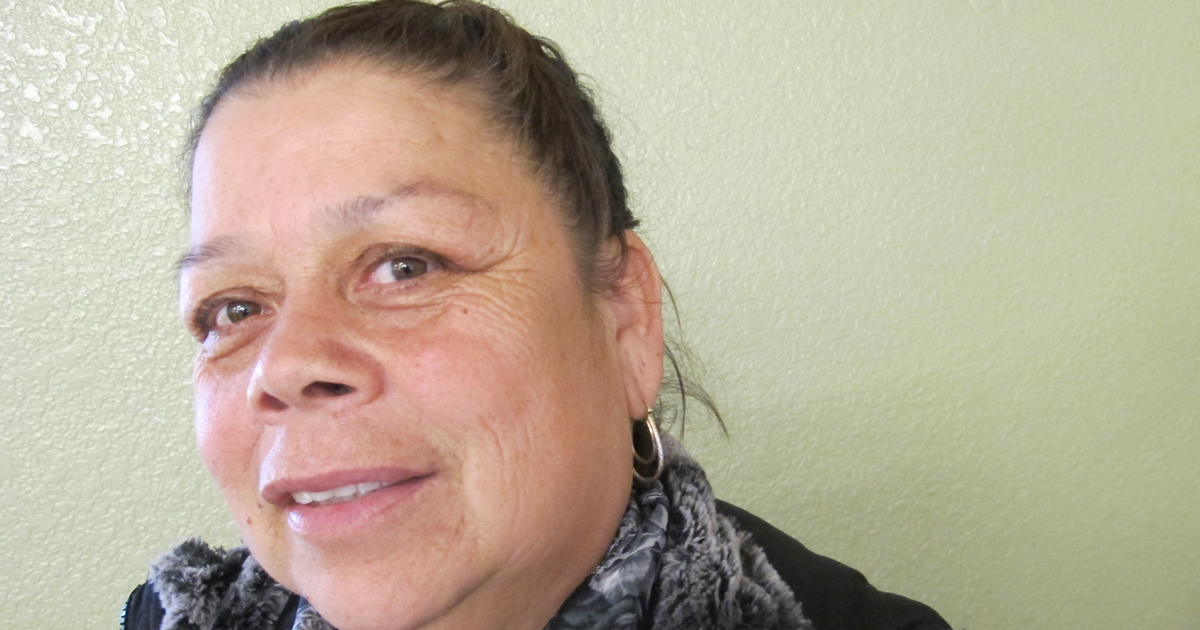 My name is Alas Al Viento. I came to this country because my husband arranged everything for my children and me to come here. My husband's name was Alejandro and my children, the oldest is Sergio A., then Sandra and Mariana N. When we got here, my husband worked in the fields thinning, and I also worked there in the fields; time went by.
My three kids would go to school. We would struggle with the language barrier, but my husband and I would work to give the children the best. My son, however, started having problems at school, and he had to drop out. He started to work in the fields as well, but finished school, working and everything, with the help of his sisters. We always told them to study because learning is everything. 
Life went on, and my husband got sick. I had a work related accident, and from that time on, I was no longer able to work. I worked a long time with grapes, but I could not work anymore because I hurt my arm and my leg. My husband was not working either because of all the hardships he was exposed to working in the fields for so long. He suffered from all the chemicals they use in the fields, and the fact that he worked as a washer in a packing shed. 
"He got sick from the lungs, and for a while, he stayed in Stanford Hospital, where he died on February 14, 2010. Even now, my children and I miss him a lot. Sometimes, I think that if I could have wings, I would fly to him."
Now, I really miss him. I imagine he would have loved to meet his grandchildren. We have 5 beautiful girls and a lovely boy and I am very happy with them. He would have enjoyed seeing his children all married and with their families. 
I thank all of you very much for giving us the opportunity to tell our story.
Storyteller Alas Al Viento is from Mexico.
Related Posts