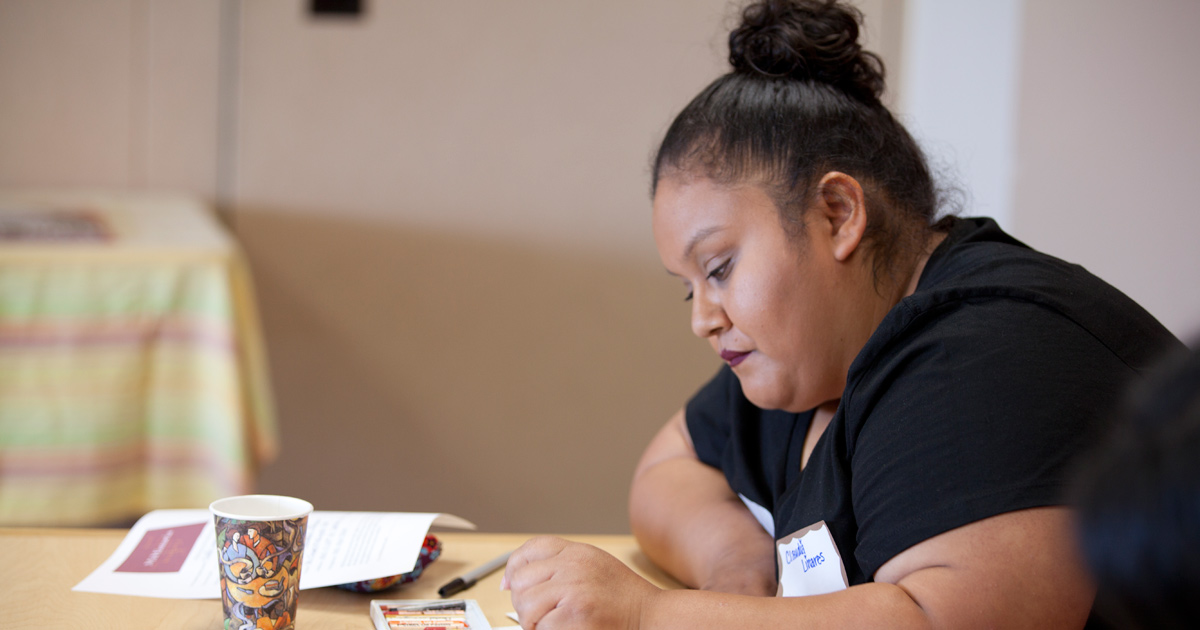 A unique trait about myself is I am very shy; however, I love to help people. Working with a huge Latino community with attorneys who fight for tenant rights, I've discovered that I'm a very selfless person whom every opportunity to help translate or give information that I'm aware. I like to share. Many undocumented migrants are often afraid but I believe this comes from hearing my mother's story over and over, her fear as a woman but also being undocumented living with an abusive partner who instilled the fear even more to avoid getting help. It made me realize how much help our undocumented/first generation Latinas need and I enjoy helping my Latina/o community because when I think back I know it makes my mother very proud to see her shy daughter make such a huge impact in my own community helping selflessly. Every time I help I see in my mind el rostro de mi madre que no tuvo la oportunidad de tener su voz y sé que ella estuviera feliz en verme  cambiar de ser callada a ayudar la gente en voz alta.
Another story is probably my life changing experience at University of California, Riverside Puente Connection because I've always have doubted my abilities to do more simply because I've always been shy and never thought that I would have gotten into the program. The day I received an email speaking about:  Congratulations! You've been chosen as one of the 50 students to attend Puente Connection… – all I could think was why did I apply? I'm not a leader in my community or my community college. My sister said,
"You were chosen for a reason. Believe in yourself."
The day came to leave and I thought, "I'm going to miss my family." Every excuse in the book not to go because deep in my heart I felt I took someone's place who does deserve my seat. My emotions were everywhere with this. Excited, yet confused, the entire Conference I learned that I've been a leader all my life and just because I'm shy that doesn't make me a leader and those were my thoughts. I came back as an empowered mujer because I am not alone. Those 50 became my huge support system. Now I've begun volunteering in a Clinic that provides housing rights advocacy to low-income households and minorities. I am a translator and love it.
Storyteller Claudia Linares Ramirez is a student activist from Oakland.