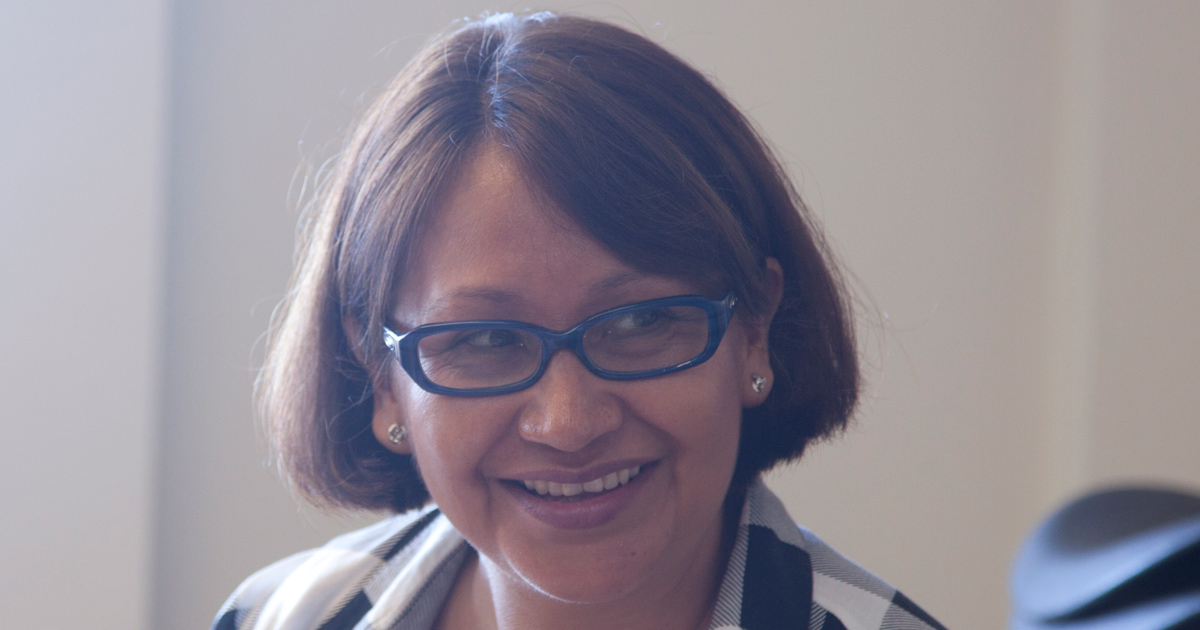 Since I can remember, memories of her appear in my life and influence it.
She was strong, often silent, cold to caresses. Our home interaction with her was about working at the house, and on Sundays she rewarded me and my 8 brothers with handmade tortillas and salsa from the molcajete. What a joy it was when she was home!
She worked every day, from 6:00 a.m. to 7:00 or 8:00 pm, away from home because my father was never responsible for providing the minimum needed at home, and because his death came early. She rented different places, and carried her 9 offspring from one place to the other because we did not have a permanent home. I never saw her cry; I always saw her working constantly at home and in other places. My brothers and I would spend all day at home, alone in God's hands.
Today, I see myself in her, I see my brothers being responsible men and women with their families. In my eyes, my mother is a beautiful role model for my life.
"Being a woman is not always easy, but faith provides us with tools to find the right way to keep us on the path of life."
Nowadays, all of us living here in the US makes me think how difficult it is to adapt to new lifestyles. However, everything she taught me, and the legacy she left me, makes me want to continue walking this life.
Storyteller Anny Vázquez says, "I'm a person like anyone else, worked as a teacher, currently participate in LCAP (Local Control and Accountability Program), am studying English and am from Mexico."