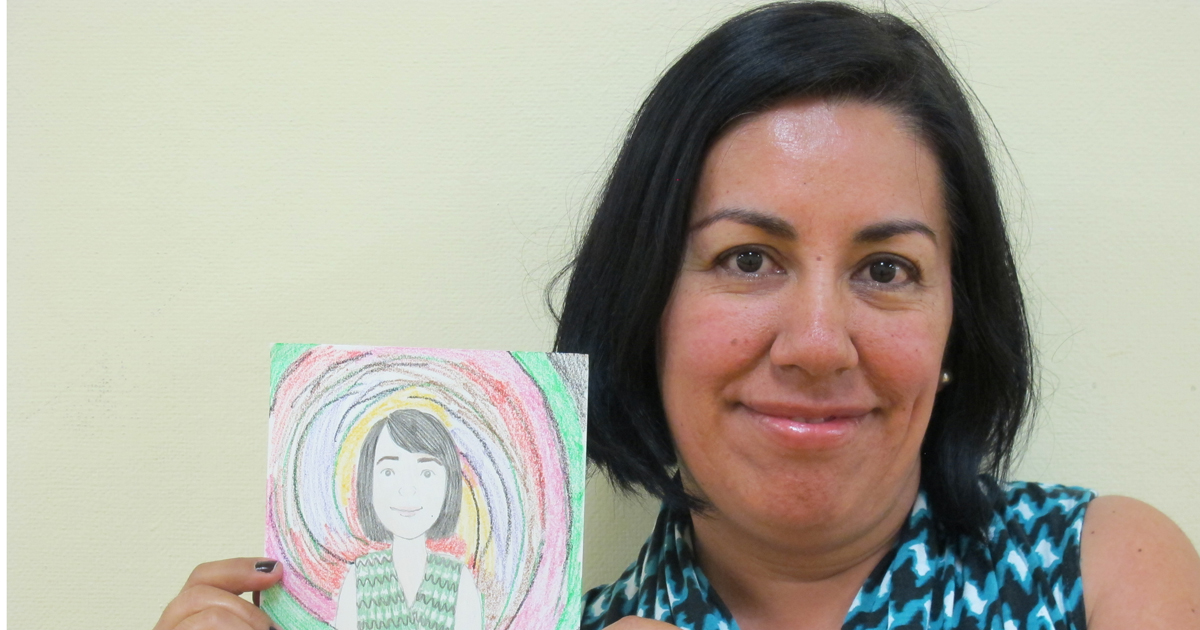 Life is hard and difficult to live, but there are times when all the suffering we have gone through is rewarded. My life hasn't been as hard as others, but certainly there have been very difficult and painful moments, all happening at once. If we didn't experience those chapters of darkness though, we wouldn't be able to appreciate how bright life is before us.
"Today, I feel very fortunate with all that I have in my life. I have my health, my faith, my family – which even though it is not perfect, it gives me many happy moments – and what I am doing with my time and talents constantly fills me with satisfaction."
I have 2 beautiful children. A 16 year-old girl and a 12 year-old boy. They are intelligent, kind, respectful, loving and very studious. They motivate me to be a better mother every day. They have helped me to be more patient and more loving. They keep me busy the entire week. Although, I do many things for myself that I love.
I am a volunteer promoter at the Somos Mayfair agency, and for the last five years – almost six – I have grown with them providing workshops for the community, supporting new leaders and sharing my talents so many others will do as well. We all have much to contribute to the world. Besides being a promoter, I also work as a facilitator and translator in parent workshops for the Literacy Lab Foundation, which focuses on encouraging young children to fall in love with books. Our goal is to encourage parents to read to them every day from the time they are babies. Another thing that I really enjoy doing is to educate my Latino community about how to prevent diabetes. I learn to take care of myself and my family and, at the same time, I share the information with my own. We have to support each other. Shake hands.
I am a woman of faith and that is the reason why I wanted to share what I learned in catechesis. I am a catechist and I love to talk about God to my children.
Storyteller Celia Álvarez is a mother of two. Latina. Proud of herself. A woman of faith. Funny and sentimental. She loves what she does.