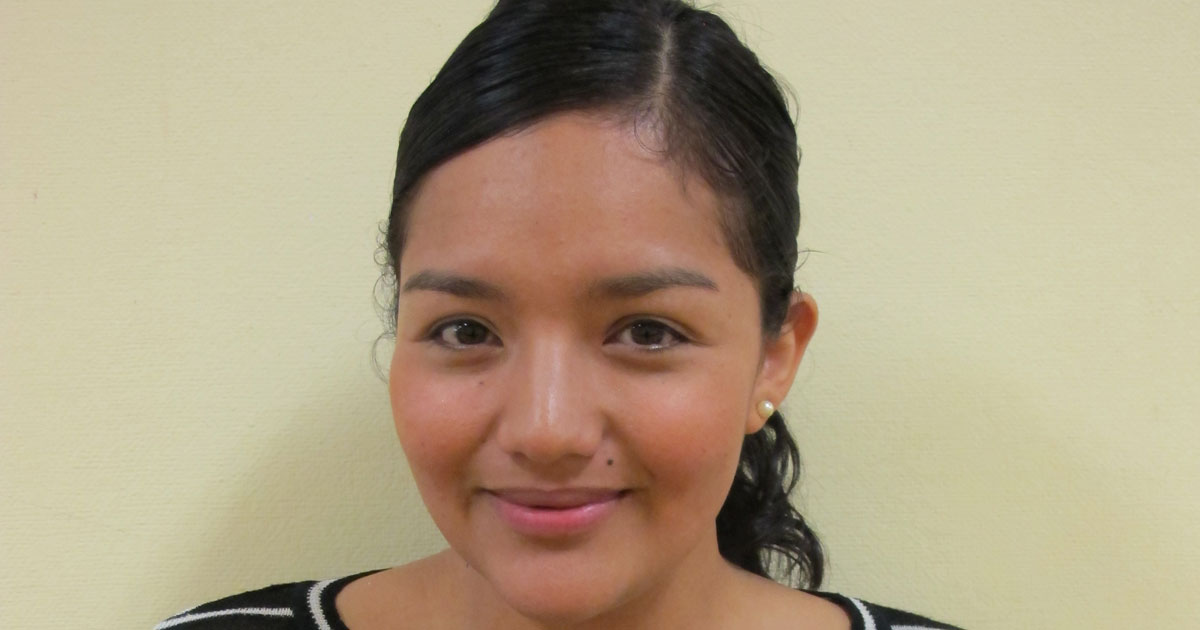 My "mother" has always been my "role model" – siempre trabajando duro nunca se quejaba. She has always been a wise woman. Being a single parent wasn't an easy task. She raised my brother and I.
"Ella me enseño a siempre luchar por mis sueños y que la educación siempre era importante."
Because of my mother, I never gave up on my education. It has been hard to achieve "The American Dream," but soon I will be the first in my family to graduate with a BA and go into the teaching field. This is why I want to be a "teacher." I want to impact my students that no matter what background, race, etc. you can always achieve your dreams. I want to help my students to learn, but most important, I want my students to work hard because everything is possible.
Storyteller Adilenne León is the first in her family to attend a university. She was born in Mexicali, Baja California, Mexico.