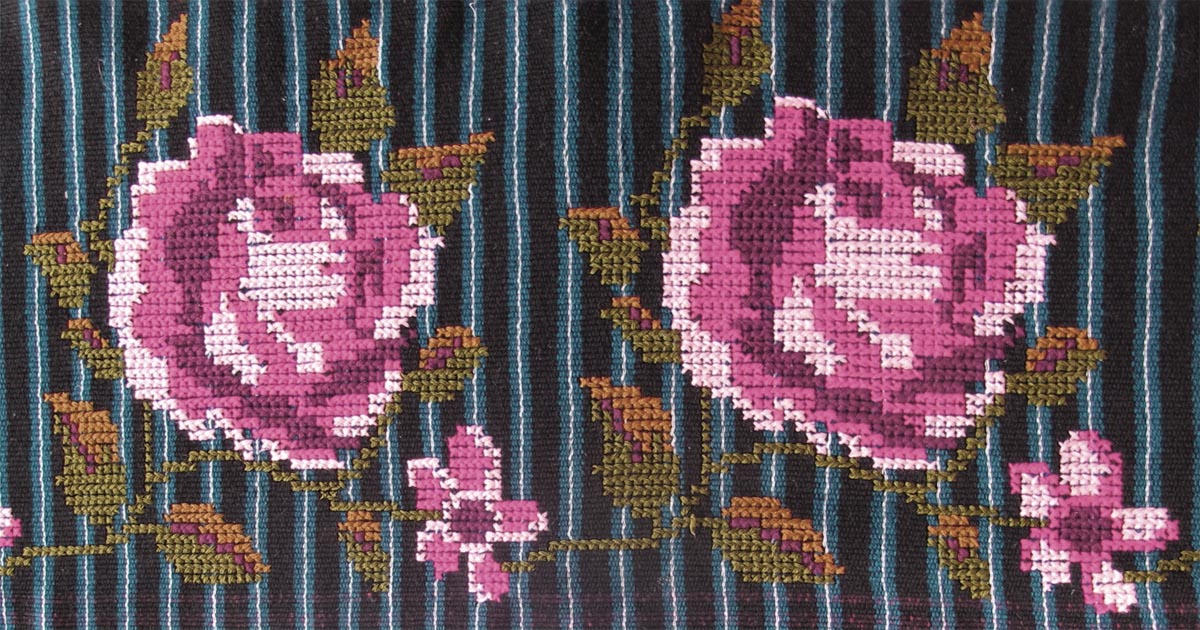 The woman who has made the most impact on my life is the woman with whom I spent the first weeks of my life. She is not my mother. She is the woman that I have known my whole life as "Gela". Throughout the hardest times of my young but eventful life, she has nourished me continuously with knowledge, wisdom, and words of encouragement.
I was born two months premature and my mother grew sick right after. She was hospitalized, and I was separated from her for several weeks. Gela took care of me, and was the only other Latina woman that my mother knew after having recently arrived in the United States. Just two weeks before, Gela had also given birth to a daughter, and yet she took me into her home, giving me not just nourishment, but love. She is what you can consider my "chi-chi mami". She may have not given birth to me, but she gave me what I needed to survive during those first critical weeks of my life. I cannot stress enough that whenever I need someone to confide in, the amor y cariño de una madre, or simply someone to listen, I turn to Gela. I have never had to fear being misjudged or misunderstood. With Gela, it is so much different. She is my friend, and loves me as much as she loves her own daughter.
When I was molested as a young teenager, it was she who came to me, shared her own personal story of sexual abuse, and gave me a shoulder to cry on. I remember six years ago when I was at my lowest point with my trouble with drugs, it was she who came in to intervene and "knock some sense" into me. When I was homeless, she offered me a place to live, while others closed their doors to me. Of course, this did not come without a good motherly lecture, but it was all con amor.
These transformative experiences have stayed with me throughout my young adult life. I have grown into a strong and mature young woman. I still like to listen to Gela's personal story, since she suffered so much as the daughter of an abusive single mother, sleeping in doorways without food in her stomach. She became pregnant at a young age, was a single mother for five years, and eventually married a man who later became the exemplar of what a "macho mexicano" is. Although she has felt humiliated and disrespected by her husband, she has never left him because of her children. She has remained strong, and has become financially independent from him. Gela is the strong, independent mujer that she will always continue to be.
"Gela's story and life experiences have always made me feel like I am not alone in the world and that there are many other young mujeres going through the same hardships that I still experience. "
Recently I spent a whole weekend with Gela. Her husband went away on the many enjoyable trips he takes, and took their two children with him. I went to stay with her, because I knew I could have alone time with her. In the mornings we ate our huevos rancheros and café con leche, followed by a cup of fruit. We talked about life, relationships, school, and our dreams and life goals. She shared with me that she had just finished a program that taught women from low-income backgrounds to learn how to develop their own business plans, in order to become financially independent and stable. Gela wants to start her own housecleaning company after 25 years of having cleaned other people's homes. Gela has become an example of a strong Latina mujer that I admire.
Gela's story and life experiences have always made me feel like I am not alone in the world and that there are many other young mujeres going through the same hardships that I still experience. Many of us do not know how to deal with issues that we come across on a daily basis. At times we may feel like our spirits are broken and our hearts throb in pain, but we are never alone. In 2008, I was still emerging from a dark point in my life in which I had lost my sense of self. I have been fortunate to have found it again with Gela and the women of Chicana Latina Foundation. Being able to share my personal her-story means that I will continue the cycle of sisterhood into which Gela introduced me.
Storyteller Natalie was born in Oakland, CA and is the first-generation of her family to go to college. She graduated from UC Berkeley in 2011, and is a high school teacher. Natalie's story was written for CLF's (Chicana Latina Foundation) The Power of Storytelling workshop.