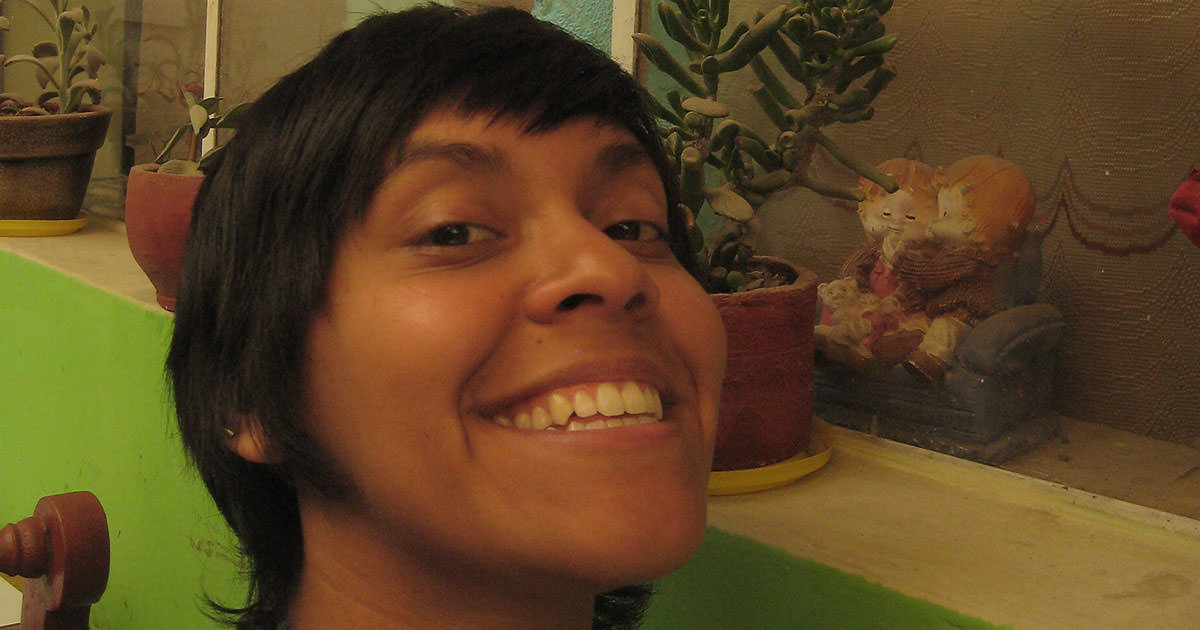 "Abuelita, how do you make masa?"
It was a question that intrigued me because I had grown to love cooking. Mi mamá y abuelita were often in the kitchen because they were the cooks, they always try to have me in the kitchen so that I could learn. Mi mamá once said to me that I would have to learn to cook if I wanted to be with a man; I told her, then perhaps I won't get married. I was right about not getting married, but who knew I would come to find pleasure in creating delectable dining for my girlfriend and me.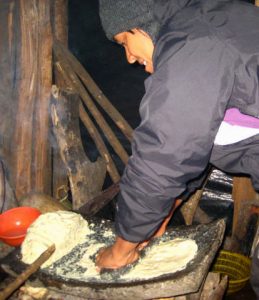 My passion for food had become so intense I ventured to find out as much as I could about making meals from scratch. As mi abuelita searched her wise elder mind to try to answer me, mi mamá prepared for both of them café con leche, despite that they knew it was not good for their diabetes. In the background I could hear the rumblings of two TV's one of high action drama my pa watched and another of comedy that enthralled my younger brothers with laughter.
Mi abuelita sat before me with her thick round glasses, floral printed dress, y sweater por que she was always cold even though the Los Angeles sun permeated our windows. As I sat in front of her that late afternoon I could see so much of myself in her; we both had slick black hair, piel de canela, were less than five feet tall, and had chiseled faces. In mi abuelita I could see the reflection of how I will look with salt and peppered hair and wrinkles that swoop like canyons with depth, life, and survival.
Mi abuelita thrives in my heart despite her transformation to a spiritual ancestor. Her details of how to make the masa made a bold call for spirituality in my cooking. As she struggled with her Alzheimer's she slowly recalled her days in the campo and how she made her fresh maiz become delicious tortillas. She would send mi papá to sell her handmade tortillas, with her homemade goat cheese, fresh chicken thighs, tamales wrapped in plantain leaves, y otros vegetales to the gente en el pueblo. She told me that mi papá would get made fun of because selling food was considered women's work, but mi papá persisted because this was how they survived.
I was hungry to know more about what happened to her ranch, but her face grew long.  At this moment, mi mamá interrupted with café con leche for both of them. She sat at the table with us as I waited to hear more, pero mi abuelita just said after we lost the ranch I left your papá and went toward the United States to make a living. She said this with a pride that screamed sadness.
"In mi abuelita I could see the reflection of how I will look with salt and peppered hair and wrinkles that swoop like canyons with depth, life, and survival."
After piecing the stories from mi papá, mi abuelita, and what I knew of the Guatemalan Civil War, I have come to my own conclusions of what happened.  The Civil War in the 1980's was heavily funded by the U.S. corporation the United Fruit Company, and with their militaristic torment they stole the people's land for greed, produce and cattle profiteering. With vague details, mi papá describes that they lost their land because of an incident involving a drunken uncle. But the historical details show a different reality: both the loss of our land and mi abuelita's flight towards el Norte are in the same time period.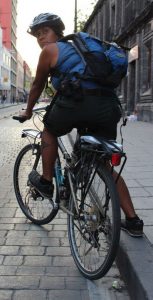 Today I honor her and all our indigenous past ancestors.  Mi alma sí esta en mi cocina, I cook foods locally grown and free of animal products because I connect it to why mi abuelita left Guatemala. Mi abuelita was able to thrive despite her displacement, but the fight continues: now our latin@ community is plagued with health problems related to westernized foods. The legacy of mi abuelita lives on in my meals. Here they call my diet veganism, but I know that it is really grounded in mi familia's native foods based on healing, health and soul.
Storyteller Jill Contreras, M.A.Ed. (aka Rio) is a youth educator who teaches courses in bicycling, vegan cooking, outdoor excursions, and poetry to promote healthy communities. Rio recently completed a bike tour from Los Angeles to Central America, deepening connections of the Queer/Trans community of color to their raíces, earth, and selves. Rio's story was written for CLF's (Chicana Latina Foundation) The Power of Storytelling workshop.