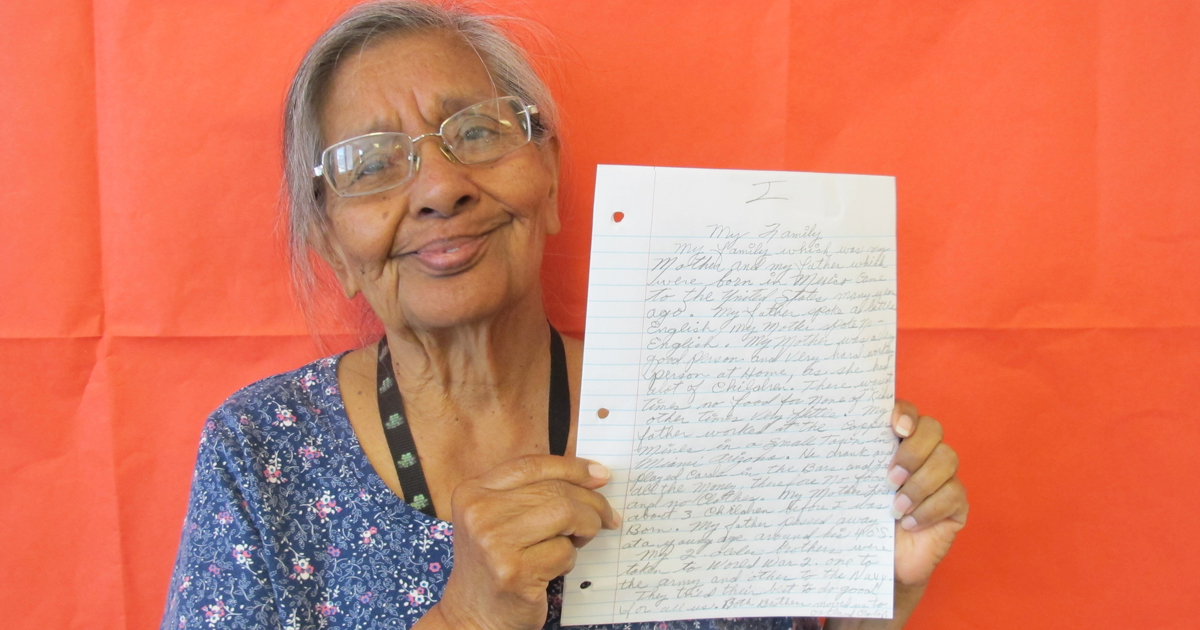 My family, which was my mother and my father, were born in Mexico and came to the United States many years ago. My father spoke a little English; my mother spoke no English. My mother was a very good person and a very hard working person at home, as she had a lot of children. There was at times no food for none of us kids. Other times very little. My father worked at the copper mines in a small town in Miami, Arizona. He drank and played cards in the bar and lost all the money, therefore no food and no clothes. My mother lost about three children before I was born. My father passed away at a young age around his 40's.
"My two older brothers were taken to World War II, one to the Army and the other to the Navy."
They tried their best to do good for all of us. Both brothers moved us to Oakland, Calif. They both made sure that all seven of us and my mother had a place to live, food, clothing and a high school education. My brother who was in the Navy helped my mother to speak English and to become an American citizen. He also helped her to get a school diploma.
I will always appreciate what my two older brothers did for all of us.
My brother that was in the Navy and also my brother in the Army did not get married until they saw that all of us were ok. They both married at a later age. My brother that had been in the Navy has already passed away. My brother that was in the Army is now at Alameda Care Center. He is 91 years old and doesn't have very much time to live.
"I visit him very often. He has a display case full of World War II medals that he earned, including the Purple Heart."
I love all my family but especially my two brothers that served for the United States.
Storyteller Rachel (Raquel) McAlpin loves to read and help people create handiwork. Rachel's story was written for MiHistoria's Sharing Stories of the Latina Experience workshop at the Cesar Chavez Branch of the Oakland Public Library.