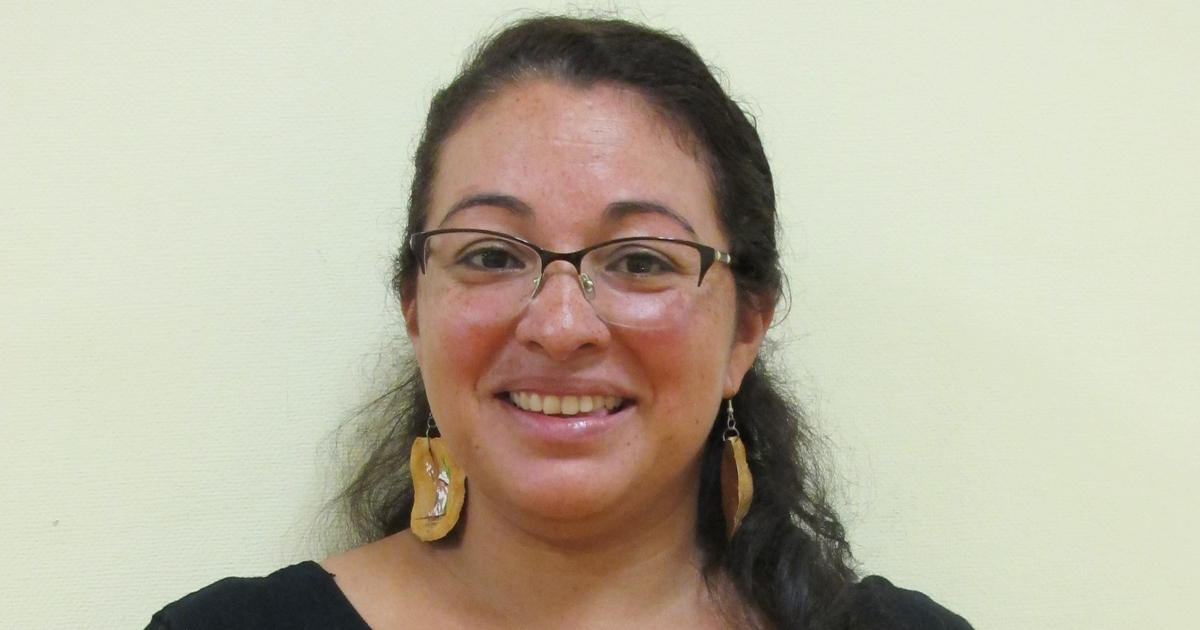 I am an educator, native San Franciscan, product of a public school system that was more often full of challenges and poor quality of education. But there were those few educators that were able to reach and motivate me either with encouragement or in my need to prove them wrong about the low expectation they set on me.
As a high school student in this school we are in today, my counselor, who I admired and that I wanted to grow up and be like him, replied by saying "don't set your hopes to high, you're pretty. I am sure you will marry well." You see he had the same low expectation of me that society and even my family had of me. The thought in my family was that higher education was not for us, women didn't leave home to go to college. You only left your home for marriage and in my opinion from one controlling situation to another.
I couldn't make sense of things and was completely unsure of what I wanted out of life. What I did learn and was able to figure out was – what I didn't want due to my environment. I learned that process of imitation, and often first figured out what I didn't want – to simply become someone's wife or servant.
I stand on the shoulders of a very strong-willed and loving matriarchal grandmother who raised me and was the unofficial leader of her newly immigrated family to this country from Mexico.
"She ruled our home with a strong will; throwing zapatos, pulling hair, cursing you out for stupidity without using a single bad word. She was illiterate but far from stupid and there was no way you were going to make a fool out of her."
She was strict and very high on respect. She was a provider and cared for and helped many people even extended family or children of her comadre back home.
As a rebellious youth I swore to be nothing like her, and I could never understand her controlling ways. I lost her when I was 17. I had so many unanswered questions, so many things unsaid. But I realized I learned so much from her and when I became a mother and matriarch of my household it's her spirit I channel to make good decisions for my family.
When I throw shoes, which my children are excellent dodgers of, as I was at their age, it's my ma in me. We all called her ma. Her children and grandchildren, so mami, she had a hand in raising. Today my children call me MA not knowing it's the biggest honor they could bestow on me.
I am an educator and have been a child care provider to close to 1,000 students in my 25 years in the field. I have been called a mentor. I am a life-long learner who has not lost my commitment to higher education. I am a re-entry student completing my MA in organizational leadership. I still carry the battle scars of my poor quality education having to learn and re-learn many wrongs. But, today I am committed to becoming a public school administrator and want to help create a bridge to help our fellow brown and black family feel empowered and welcome as our partners in education.
And lastly I am the mother of she-heroes. I have experienced my proudest moment today with the recent college graduation of my twin daughters. Society and statistics say they were not supposed to achieve this level of greatness based on their income, background, and parent lack of education and yet they have.
They come from poverty. My grandparents came to this country with nothing. We have a long line of janitors and domestic workers in our family and they are the few great-great-grandchildren of my Ma and Pa who have admired greatness in the form of an education.
I want all families of color to experience that surge of pride from our children achieving an education, our only key out of poverty.
"I believe when brown speaks, brown listens."
I am the sister of brothers who feed into the school to prison pipeline system in Chicago. One served 20+ years and the other 15+. They fell to gangs and by the time they were 15 and 17 they ran their chapter of the Latino Kings and were ready to die for their brothers…those same brothers who threw them under the bus when they were faced with jail-time and trying to beat their cases.
Storyteller Melissa Serrano is a native San Franciscan.