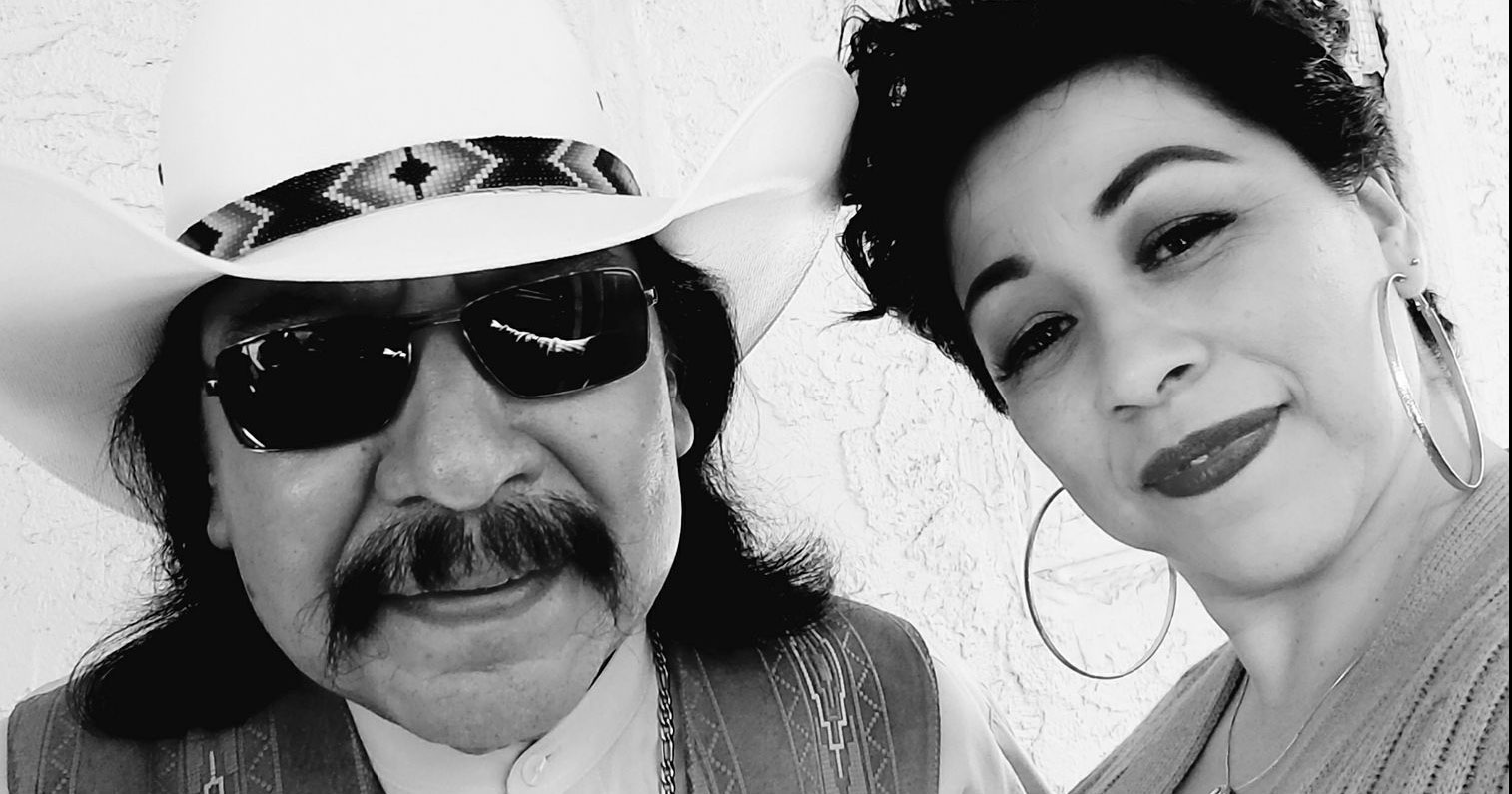 I would first like to thank Pastor Madaline Molina for asking me to say a few words regarding the life of Tio Tito. I don't take the responsibility lightly. I mean, how can I sum up the life of such a man in 20 minutes or less? As I began writing there were so many moments that I got in my own way by reading and re-reading sentences that I'd already written down. I found myself going back to modify my words in the hopes of best describing the kind of man Tio Tito was. During one of these manic moments of mine I was gently reminded, "Don't sweat the small stuff kid." So here I go.
Tito Moreno was born on August 5th, 1949, in the town of Salinas, California. Born one of 12 children to Luis and Maria Moreno, two people who would come to be his greatest earthly examples on running his race and striving to do the will of God. According to Tio's eldest sister, my mother Lillian DeLaTorre,
"Grandma Maria Moreno bundled him and his youngest siblings and set off to a part of the Arizona desert where she would seek direction from God and Tio Tito would begin his guitar lessons on the nearest broom. Over time that old broom would be replaced with a Gibson guitar and many, many more."
Tio Tito along with all of his siblings would be brought up in the church during their lives. Each of them fine tuning their own God given talents and making headway throughout many churches and denominations with their music. Then before the age of 20, Tio Tito met a wonderful woman of God named Saber Campos whom he went on to marry. Soon after they were married, they were blessed with three children: cousins Carmen, Moses, and Jazat, whom he absolutely loved and was extremely proud of them all. He would constantly speak on their achievements however big or small they may have been. Tio Tito was always proud and eager to boast when it came to his kids.
During or before this time I remember as a child that Grandma built up a church in Colima, Mexico. Her musical band back then consisted of five young men: Tio Joe, Tio Alex (also known as Paco), Tio Tito of course, and two other members that I didn't know named Juan and Carlos.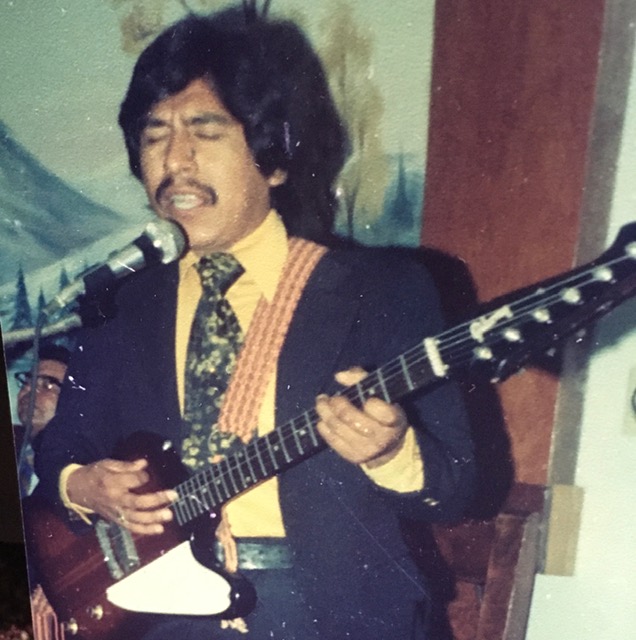 The band would first be known as the Peace Makers. If I close my eyes I can still see my Uncle Paul, Aunt Marty and Aunt Elizabeth (also known lovingly as Aunt Chubby) singing along with Tio Tito as he would strum and glide his hand on his guitar. And watch out because when the Spirit came through him, his sound would fill the church with such amazing power that it made me wonder if God's own choir was rejoicing in his music just as much as we were at that moment.
After his beloved mother, our grandmother Maria Moreno was called home on July 9th, 1989, though heartbroken Tio Tito continued the ministry with the support of his siblings. Tio Tito's dedication to his ministry was fierce, "no room for crybabies," he would sometimes say. I know that we all have borne witness to his perseverance on saving souls for God and the countless miracles Jesus gave through the hands and prayers of Tio Tito. I remember moments in church were Tio Tito would be standing on the pulpit shouting in prayer with such authority on behalf of lost people. He had such a love of God for people in need of saving and would frequently offer words of encouragement to those of us that may have needed them. I want to take a moment to personally thank you for those words, Tio.
Tito Moreno spent his entire life traveling to different places spreading the gospel and playing his guitar. Tio was always prepared to go wherever he was called, even when he began to experience health issues. Although his stature began to look a little frail, that definitely didn't stop him continuing his musical ministry. He was fiercely dedicated to what he did and was always welcomed wherever he went, including Pastor Madaline Molina's church. During his time at El Buen Pastor Church, he was a vital member of the congregation's band. He would also travel with Pastor Madaline Molina and her ever dependable son Eric on several church missions across the country.
Tio Tito wasn't always so serious. He had a playful, and at times mischievous side, topped with a great sense of humor that frankly he used on us all for his personal amusement. The tricks he pulled and the endless array of jokes he told could and would leave us all in such laughter that tears would well up in our eyes. One memory that stands out to me is when Tio Tito and Aunt Saber were going to town to run errands, this was in Yuma, Arizona. Anyway, my mom and I decided to tag along with them for the day. Before getting dropped off at home, I asked if he wouldn't mind taking me to an optician to inquire about my loose-fitting glasses. As I got out I turned to Tio Tito and asked, "Tio, what do you call this side part of my glasses?" He immediately responded, "Mija, those are called petites!" My mom and Aunt Saber looked at me and said, That's not what it's called," but of course this coming from Tio Tito I ignored their wisdom. As I began walking toward the store I kept repeating to myself over and over the word "petite." I obviously didn't want to seem foolish in speaking with the optician. I walked in and asked the optician, "Excuse me sir but my glasses are fitting a little loose and I think it's due to the petites?" I can still see the puzzled look he gave me when he asked, "Your petites? I'm not sure I understand." I'm thinking to myself that this poor man has no idea what a petite is. So, I repeated myself again, this time adding a little sarcasm and while pointing to my glasses I said, "My petites sir, this side part is loose." He looked at me and said, Ma'am, those are called temples." And at that exact moment I knew it- Tio Tito. As I walked out of the store there he was in all his glory laughing up a storm. We all of course joined him in his laughter. I mean I fell hook, line, and sinker to that one.
In addition, I'd like to also say that it brings me great comfort when I hear other musicians that have been slightly seasoned with a bit of the guitar man's sound or his way of playing the guitar -Tito Moreno was that proverbial pebble tossed into the musical pond of this life. I believe his music will continue to reverberate into the next generations of musicians. In closing, I'd like to leave you all with this Bible verse that's found in 2nd Timothy Chapter 4 verse 7 which sums up the life of Tito Moreno. "I have fought the good fight, I have finished the race, I have kept the faith." Rest in Peace, Tio.
Storyteller Cynthia Gonzalez is the granddaughter of the farmworker union leader and preacher Maria Moreno. She lives in northern California.
Related Posts