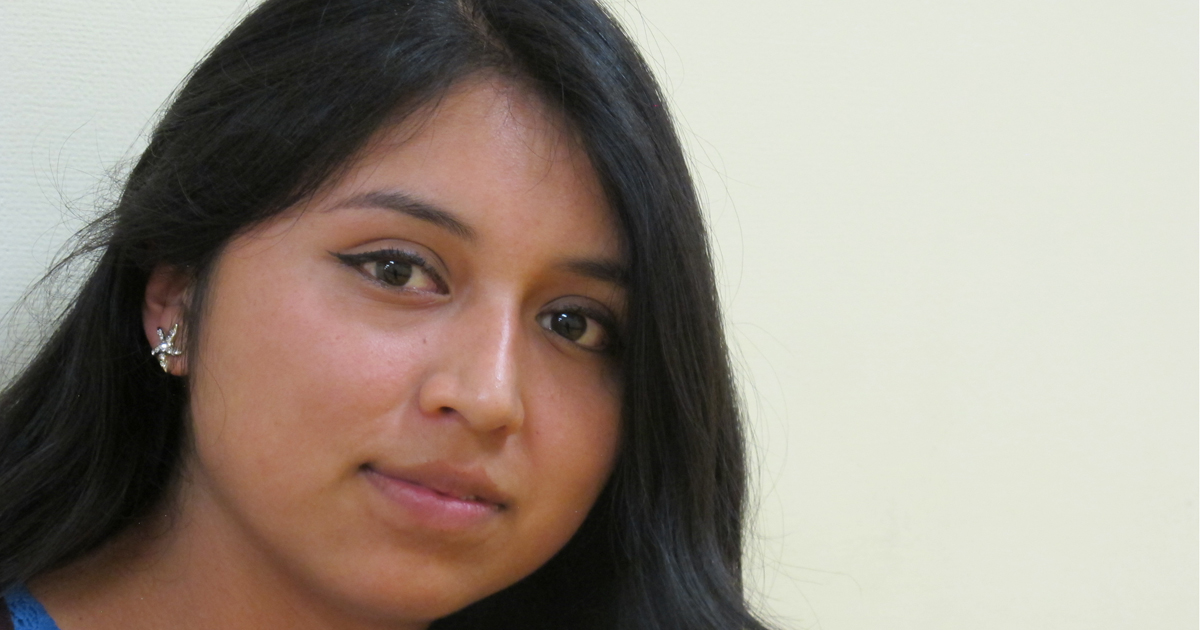 I chose this career because I wanted to help my community. I want more children to have the opportunity to learn, so they can have a better future. I want low-income families to be able to send their children to school, knowing they really go there to learn what they need to learn, and I also want parents to help more, and be more involved in their children's education so they can enforce their rights.
"I come from a humble family, and I want to contribute to more positive reforms, that are being set in public schools."
Another reason why I'm here is that I want my parents to be proud of me. They did not have the opportunity to study because they didn't have the means, but I want to take every opportunity that presents in order to be productive. Not only for myself, but so that I can acquire the wisdom to help others. I know it will not be easy to achieve my goals of helping others through education, because teachers are going through a crisis of reforms, which will bring a positive benefit. I am aware, however, that with dedication and patience, anything is possible. I learned this from my parents, and I want to prove to everyone, and to myself, that it is true.
Storyteller Anselma is a California State University Monterey Bay student majoring in Liberal Studies.