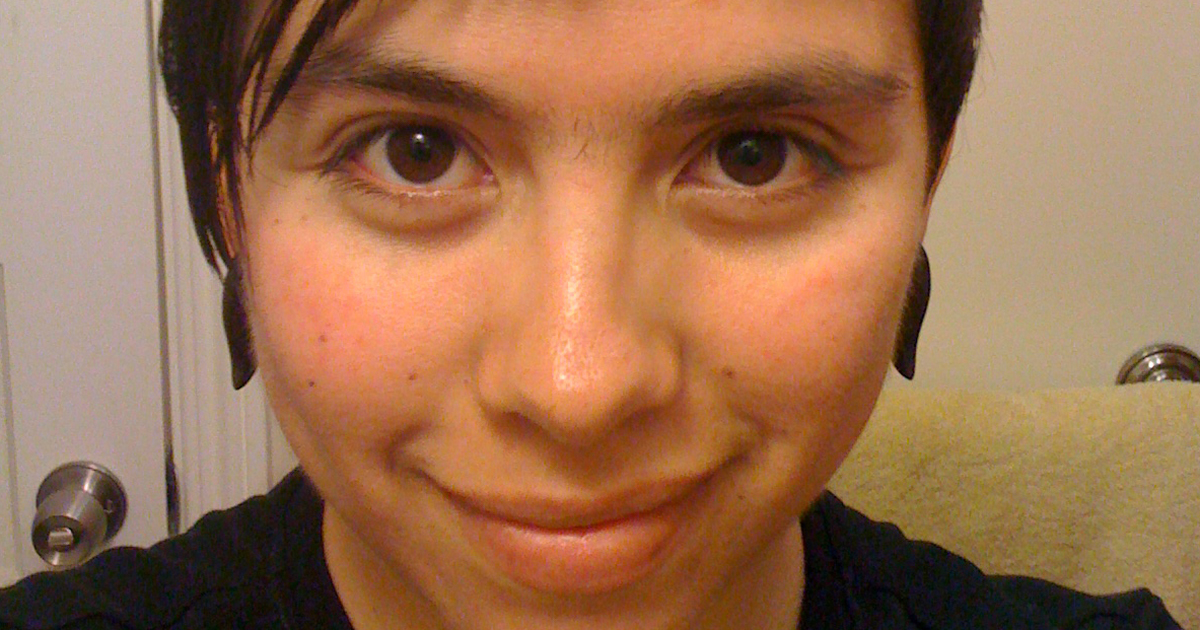 Many women have impacted my life and have helped form who I am. I would say, in general, the women in my life are the ones who have helped me form who I am today. I take this opportunity to write about the profound impact my mother has had and continues to have on my life. It is easy to romanticize our mothers, so with caution, I describe her, how she feels, tastes, and looks. I do so in order to honor her presence in my life and to better understand her.
Last night I had a dream that my mother wanted to run away and travel the world. Why wouldn't she? Fanny Enríquez Parra married my father Jaime Enríquez Miranda when she was 17 years old in a small marginal and poor town in Colombia called Ipiales. According to my dad, my mom married him because her true love rejected her. Now, after 40 years of marriage, my mom no longer considers my dad her husband. "We are better as roommates," she told me, "and he respects me more, and I have independence; we take care of each other." My dad had several love affairs with other women while I was growing up. My mom gave up her dream of becoming a lawyer to raise my sister, brother and me. According to our community and our traditions, it was "her place" to be a homemaker.
She raised us with so much love, honesty, laughter and courage.
"Mi mami feels like soft, warm hands rubbing my belly when it hurts; she feels like clean sheets that come in contact with my skin; like a fire burning slowly when it's raining. She feels round and gentle, like skin against warm skin, like sleeping in on a school day and not worrying about anything, and eating arepas con mantequilla in bed together. She feels like a delicious meal settling in my stomach. She feels like the time of the morning where the night meets the day and the air is all energy, pure and refreshing."
My mami tastes like chicken soup with potatoes, corn and cumin, like a glass of warm milk and honey when I can't sleep, like jugo de mora, maracuyá and lulo. She tastes like the last tears that fall and collect on the corners of my mouth. My mother tastes like cuy and green plantains with lemon and salt. She tastes like arroz con leche, like the cinnamon that cures my cramps, like the agüita de matico that heals my aches and my fears. She tastes like sweetness on my tongue when I was able to confide in her about my first sexual experience, when I tried drugs, when I fell in love, when I made mistakes.
When I see my mom I see calmness and leftover sadness that grew heavy over the years. My mom is a bit less than five feet tall, has fair skin and dark brown hair, and doesn't "remember" what year she was born, 1945 or 1947. I feel certain that her wrinkles are not made from aging, but rather from not having the freedom to speak her truth more loudly, not having the freedom to leave my dad when she felt unloved, not having the freedom to be herself even when she rejected institutions like the church and the government in place and was frowned upon by doing so. My mom is the second youngest of nine siblings, and in her primary school pictures she looks like a curious child – serious eyes, a sense of self-awareness and a hand-me-down uniform.
My mom's strength comes from being true to her core self, not without complication. Even though she was restrained for so many years, she is a free soul. She is open to all kind of ideas and movements and change. I admire her ability to understand others with such love and compassion, to navigate multiple worlds and to navigate mine with no fear or judgment. I want to be like mi mami in this way. I am so proud to honor her with my work, as I come to realize how much she has done for me, and as I see how she changes and ages.
I still have so much to learn from and about my mother and her experiences. I am committed to speaking my truth and learning myself so that my emotions and words don't get stuck in my throat. I feel lucky to be my mother's daughter and to have the freedom that she never had when she was younger: the freedom to speak my truth, sin miedo. I am honored to have this opportunity to ground my voice, connect more deeply with other mujeres and to draw connections between our histories of origin, migration and belonging; our role as leaders in our communities and what we must do to carve spaces for those to come.
Storyteller Mónica Enríquez-Enríquez is a queer person of color, born and raised in Colombia who migrated to the U.S. in 2001.  Art is for her a site for community activism and participation as well as a site to question institutional oppression and challenge normative constructions of gender, desire, citizenship and nation. Mónica's story was written for CLF's (Chicana Latina Foundation) The Power of Storytelling workshop.