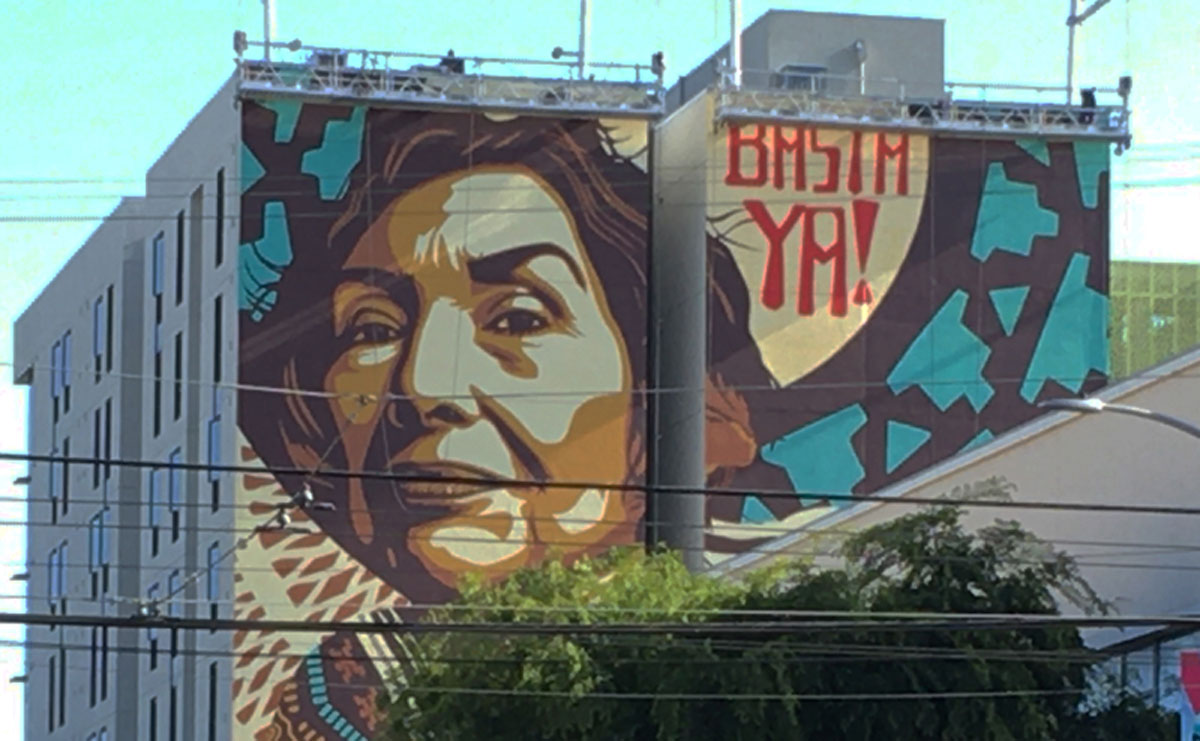 Dear Friends of MiHistoria,
Where do we go from here? What are we learning from the Pandemic?
During the Pandemic, I thought a lot about death because of the loss of many acquaintances and friends due to Covid. I also dreamed about death. When it comes to dreams, there is nothing more unsettling than to dream about the death of a loved one. Several years ago, I had a dream where I fell, hit the ground, and died. The more I reflected the more I knew that this particular dream was about some kind of change or ending I was dealing with. I was able to let go of that which I no longer needed so that I could grow and embrace the change that was coming.
Ana Lucia submitted one of our most recent stories which she titled "Rebirth." It is her own "Where do we go from here" Pandemic story.
What will we let go of? Will the Pandemic get us working to change structures that have not served us well?
On the micro level, here at MiHistoria we have been looking at our processes while working to add more members to our team and collaborations. I was recently able to do a three-part workshop session for COVIA, an organization that focuses on providing support and connection to elders around the country. Although their stories will not be shared on our website, we are proud that MiHistoria was chosen to participate in this national initiative which engages Spanish-speaking elders from California to Florida in talking to one another about their stories.
Michael Cueva, the Program Manager for COVIA, had this to say about our work:
"Albertina…. has led virtual personal storytelling workshops and groups for the Spanish speaking older adults who form a part of our community. The feedback we have received from our participants has been overwhelmingly positive. As a group facilitator, Albertina is caring, enthusiastic and organized. Her workshops are always so much fun while also being deeply inspiring, thought provoking and meaningful. She possesses great empathy and brings a warm touch to her work with the community. As Program Manager, what I love about working with Albertina is her creativity, collaborative spirit and high level of professionalism."
COVIA recognizes the importance of telling stories to each other for our mental well-being and to provide healing. At a time where we may be emotionally exhausted and where we will have to reinvent ourselves, our stories ground us and show us a path forward.
In an update to the featured story in MiHistoria's Spring newsletter, we are thrilled that Yolanda López has been honored with a mural at the Galeria de La Raza. The mural rises 60 feet above the Galeria's soon to open new home at 2060 Folsom Street, San Francisco 94110.
Yolanda was also one of 15 artists awarded a substantial unrestricted grant by the Ford Foundation, the Mellon Foundation and the U.S. Latinx Art Forum.
For those of you in the San Diego, California area, a gentle reminder that the Museum of Contemporary Art San Diego will have an exhibition of Yolanda's work from the 1970's and 80's running from October 16, 2021 – April 24, 2022.
Where will you go from here? What stories will you tell yourself and others to help you over this next hump of the Pandemic?