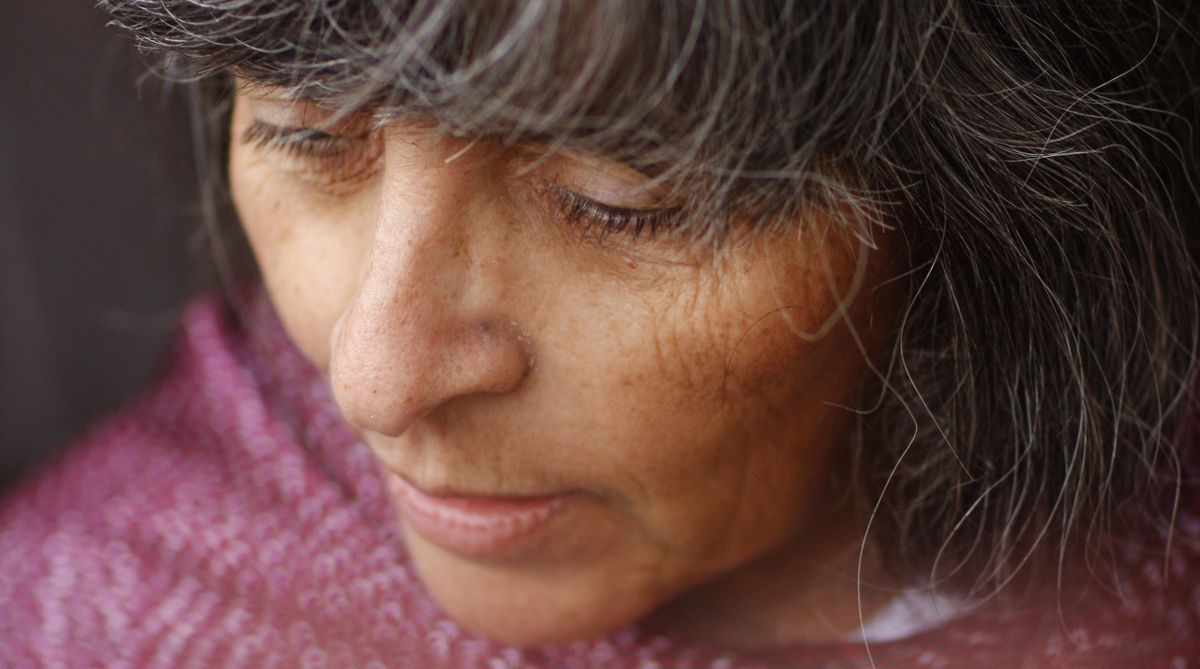 No one ever read to me, but I grew up surrounded by stories…stories of "el terre"—the homeland—told by my father, one of the first braceros to come to the Salinas Valley from his home town in Guanajuato, and also by my mother, as she sat at her sewing machine and made dresses for my sisters and me.
Our house became a stopping point in the migration of other family members. The first waves were men. They would gather in the backyard, build a bonfire, and share stories. Being my father's shadow, I always had a place at his knee. The nights were filled with longing for families left behind, punctuated by sobbing so heavy it made a permanent indent in my soul. There was also laughter when one uncle would challenge another to a "topada". They would have to come up with a rhyme, a "verso", demonstrating their ability to be witty and quick on their feet.
Later waves included women and, as was customary at the time, after a day of work, they would join my mother at her sewing. Those that didn't know how to sew soon learned. If there was a special occasion coming, arrangements were made to visit the fabric store for the perfect material for a new dress. As we sat and basted hems or cut out patterns, stories would invariably be stitched as well: coming-of-age stories, stories of hopes and dreams, all kinds of stories.
The first time that I traveled to my parents' birthplaces, I was intrigued to discover a huge loom in my uncles' home. It was used by the women in the family to create different textured sweaters and dresses. During those times when the countryside provided little sustenance, the men would take the women's handiwork to the "Capital" and sell it to tide the family over.
The threads that bound the garments we sewed, as well as the yarn woven back at home, provided not only articles of clothing, they were also a way to fashion the stories of our lives. We wove the old with the new, younger generations tied to older ones, fashioning a new life in a new land.
The words "textile" and "text" share the same Latin raiz/root. It was the Roman writer Quintilian that said you have to weave your words into text. Eventually text referred to writing as a whole. We welcome you to weave the stories of your life onto this page so that we can begin to tie together these loose threads as we did in my mother's sewing room and on my father's knee. Let's tie together the past with the present and continue to thread the memories, traditions, and inheritance of our ancestors into a beautiful textile.
About the Storyteller
Story Curator and Workshop Facilitator, Albertina Zarazúa Padilla is an educator and community activist born in Monterey, California, to a farmworker family. She received a merit scholarship from the California Association of Compensatory Education and entered Mills College, where she became student body president. Albertina recently retired from 21 years of teaching in the Oakland Unified School District, where she served on school governance boards and was a union representative for the Oakland Education Association. She has been a mentor for Circulo de Espejos of the National Latina Health Organization, and has served on the board of the Clinica de la Raza. Her other community service has included the Teacher Advisory Board of the Oakland Museum of California, volunteering at Kaiser Hospital Hayward's NODA/Compassionate Care program, and coaching for the Jack London Youth Soccer League. Albertina lives in San Leandro with her husband of more than 33 years and is the proud mother of two grown sons.