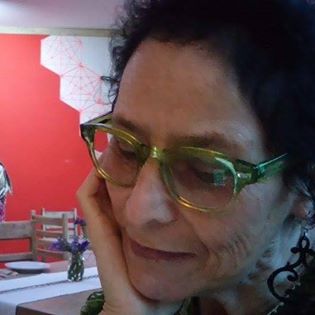 María had a gift for innovative problem solving, and her leadership shone as she inspired friends, family, community, policymakers and agencies to action. Her volunteer efforts included serving on the Board of Directors of Chicana Latina Foundation, a northern California non-profit that provides scholarships, mentoring and leadership training to first generation college students, many of them undocumented. Alerted to the arrival of recent immigrant families in San Francisco in 2018, María co-founded Regalitos, a holiday gift program for the children arriving at the newcomer public school, Mission Education Center.
For 23 years María worked for the San Francisco Department of Public Health, eventually designing and becoming the Director of the groundbreaking interagency Whole Person Care program serving the city's high-risk homeless. As other California counties adopt this innovative approach, Maria's legacy continues to grow.
María and art were soul sisters. A long time community arts advocate, María lobbied the city of San Francisco to mandate cultural and racial equity in arts funding, and went on to serve as an Arts Commissioner, as well as president and board member of numerous arts non-profits. She befriended many indigenous and Latinx artists, hosting their visits, collecting their work, and devoting her free time to support beautiful, purposeful public art.
In the year leading up to her death, María gathered a remarkable cohort of music and video artists to create Our Children are Sacred, a powerful rallying cry to free children in cages at the US-Mexico border. Hers was more than the passion of an arts patron and advocate: it was the artist in her speaking up. María made art out of everything that she did—activism, architecture, systems design, motherhood, fashion, and friendship.
Learn more about María X Martínez
El Tecolote: Maria X Martinez: August 9, 1954 – July 15, 2020
Mission Local: Tribute to Maria Martinez, SF health and arts powerhouse